US House Intelligence Committee Lawmakers Raise Doubts About Snowden's China Links, Consider Possibility Of His Defection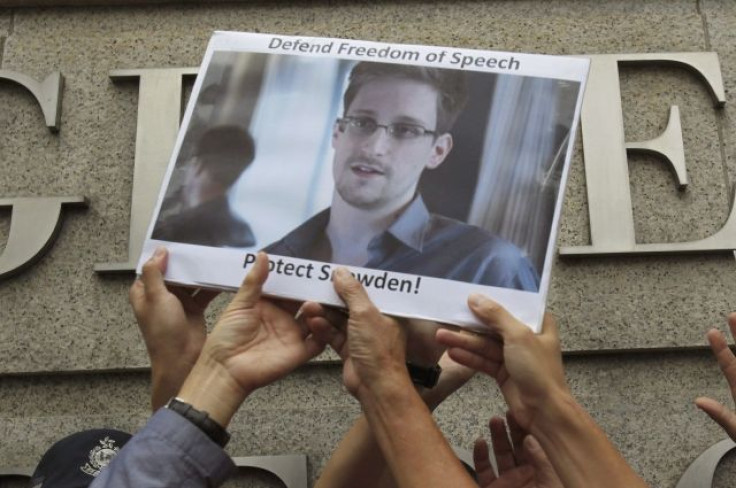 U.S. lawmakers raised suspicions on Thursday about the possibility of Chinese backing for Edward Snowden, the former CIA-employee and defense contractor, who has been in hiding in Hong Kong since he revealed details of U.S. government surveillance programs.
The top two lawmakers of the House Intelligence Committee questioned whether Snowden has defected and is cooperating with China, the Financial Times reported.
"Clearly, we're going to make sure that there's a thorough scrub of what his China connections are," Rep. Mike Rogers (R-Mich.), the House Intelligence Committee chairman said.
"We need to ask a lot more questions about his motives and his connections -- where he ended up, why he is there, how is he sustaining himself while he is there and is the Chinese government fully co-operating?"
Meanwhile, two Hong Kong lawmakers, in a letter to U.S. President Barack Obama on Friday, urged him to stop legal action against Snowden, saying "national security" claims were not a justification for abuse of state power, the South China Morning Post reported.
Claudia Mo Man-ching of the Civic Party and Gary Fan Kwok-wai of the Neo Democrats party, both part of the Hong Kong Legislative Council, likened Snowden to Daniel Ellsberg, who in 1971 leaked U.S. defense papers to the New York Times, exposing the challenges faced by the U.S. during the Vietnam War.
The ranking Democrat on the House Intelligence Committee, Rep. Dutch Ruppersberger (D-Md.), said, "It seems unusual that he would be in China and asking for protection of the Chinese government and giving press conferences to the Chinese media."
The comments came a day after Snowden claimed, in an interview with local media in Hong Kong, that the NSA has been hacking thousands of computer networks globally, including hundreds belonging to China.
The claims prompted China's state-run media to warn that U.S. hacking against Chinese targets could strain relations between Washington and Beijing, especially since the U.S. has been accusing the Chinese government of authorizing cyber attacks on military and corporate targets in the U.S.
On Friday, Global Times, run by Communist Party mouthpiece People's Daily, said, "Snowden is a "card" that China never expected," and urged China's leaders to make use of Snowden's presence in Hong Kong.
"Snowden's revelation about US cyber attacks on Hong Kong and mainland networks is closely related to Chinese national interests. The Chinese government should acquire more solid information from Snowden if he has it, and use it as evidence to negotiate with the US," the newspaper said in its editorial.
According to Associated Press, some experts believe that Beijing is unlikely to use Snowden against the U.S., especially after recent advances achieved by Obama and his Chinese counterpart, Xi Jinping, in boosting bilateral ties.
The Chinese government has so far remained silent about Snowden's whereabouts and his revelations concerning China.
Mo, the Hong Kong lawmaker, in a press conference, said, "I'm actually asking the United States not to even try to charge [Snowden]," the Post reported. "Once they've actually set down the charges, they would need to start extradition proceedings with the Hong Kong government, and that would trigger another round of very complicated legal arguments."
© Copyright IBTimes 2023. All rights reserved.