US Icebreaker Battling Treacherous Conditions To Rescue Fishing Boat Trapped In Antarctic Ice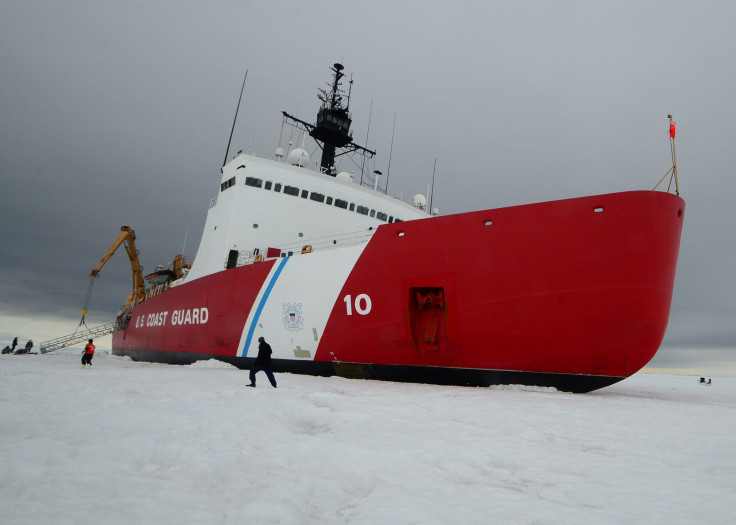 A U.S. Coast Guard icebreaker is battling raging winds and huge icebergs as it races to reach a fishing boat trapped in thick ice in Antarctica.
The Coast Guard Cutter Polar Star was dispatched Tuesday to rescue the crew of an Australian-flagged fishing vessel, Antarctic Chieftain, which has 26 people on board. The fishing vessel is unable to maneuver, after it damaged three of its four propeller blades on thick ice.
The Polar Star reported the harsh conditions it has faced while attempting to reach the fishing vessel. "We are navigating through heavy pack ice, dodging massive icebergs that range in size from a Home Depot to some that are miles across, often in low visibility conditions," said Capt. Matthew Walker, commanding officer of the Polar Star, in a Coast Guard release.
The Antarctic Chieftain is 900 miles northeast of McMurdo Sound, Antarctica, and the Polar Star will have to travel a total of 330 miles through the treacherous conditions to reach its goal, NBC News reported.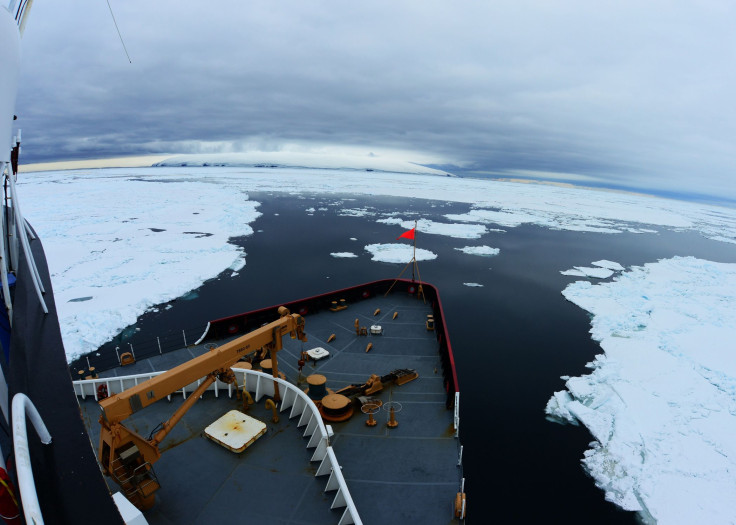 The Polar Star is the only heavy icebreaker in the U.S. fleet capable of undertaking a mission of this kind in the Antarctic, the Coast Guard said. The 399-foot cutter is one of the largest ships in the Coast Guard and one of the world's most powerful non-nuclear icebreakers.
The crew of the stricken vessel are not in any immediate danger, and there have been no oil spills in the sensitive polar environment.
"The crew is safely on board, they have plenty of supplies and the vessel's integrity is not compromised," rescue coordinator Greg Johnston told AFP.
The U.S. Coast Guard's help with the rescue was requested by authorities in New Zealand, who are responsible for all major maritime and aviation search and rescue operations in the region where stricken fishing vessel is located.
Once the U.S. icebreaker frees The Antarctic Chieftain from the ice, the Janas, a New Zealand-flagged fishing vessel, will escort it to the nearest safe harbor, the Coast Guard said. The Janas was 750 nautical miles from its goal on Friday. The Polar Star is expected to reach the rescue area late Friday or early Saturday.
© Copyright IBTimes 2023. All rights reserved.