U.S. Military Expresses Regret Over Deaths of Pakistani Soldiers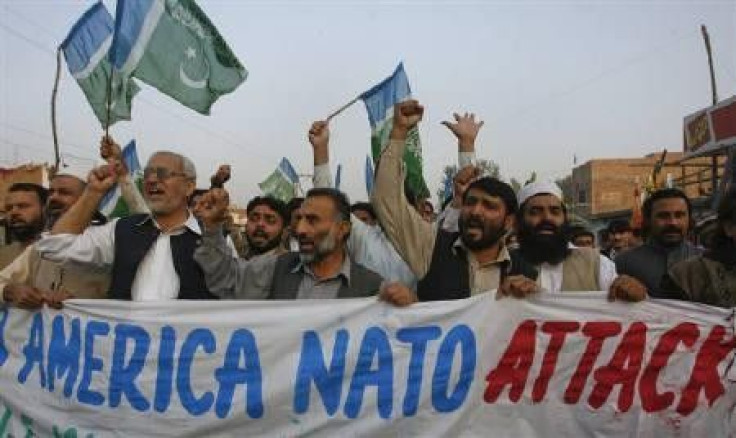 The U.S. military has expressed its regrets for a cross-border air raid last month that resulted in the deaths of two dozen Pakistani soldiers and further worsened the already fragile relations between the two countries.
In retaliation for the killings, Pakistan closed off key supply routes into Afghanistan.
Now, in a statement, the U.S. Department of Defense (DoD) said that after investigating the incident, they found that U.S. forces, "given what information they had available to them at the time, acted in self-defense and with appropriate force after being fired upon. [We] also found that there was no intentional effort to target persons or places known to be part of the Pakistani military, or to deliberately provide inaccurate location information to Pakistani officials."
However, the DoD also said that "inadequate coordination by U.S. and Pakistani military officers operating through the border coordination center -- including our reliance on incorrect mapping information shared with the Pakistani liaison officer -- resulted in a misunderstanding about the true location of Pakistani military units. This, coupled with other gaps in information about the activities and placement of units from both sides, contributed to the tragic result."
The Defense Department added: "For the loss of life -- and for the lack of proper coordination between U.S. and Pakistani forces that contributed to those losses -- we express our deepest regret. We further express sincere condolences to the Pakistani people, to the Pakistani government, and most importantly to the families of the Pakistani soldiers who were killed or wounded."
A separate probe by NATO also alluded to a series of mistakes made by both Pakistan and the western alliance military that caused the tragedy.
There has thus far been no response from Pakistani officials to the apology and explanation by the U.S. government. Islamabad has been demanding an apology directly from President Barack Obama and even asserted that the attack was deliberate.
© Copyright IBTimes 2023. All rights reserved.