U.S. to Name Iran Area of 'Money Laundering Concern'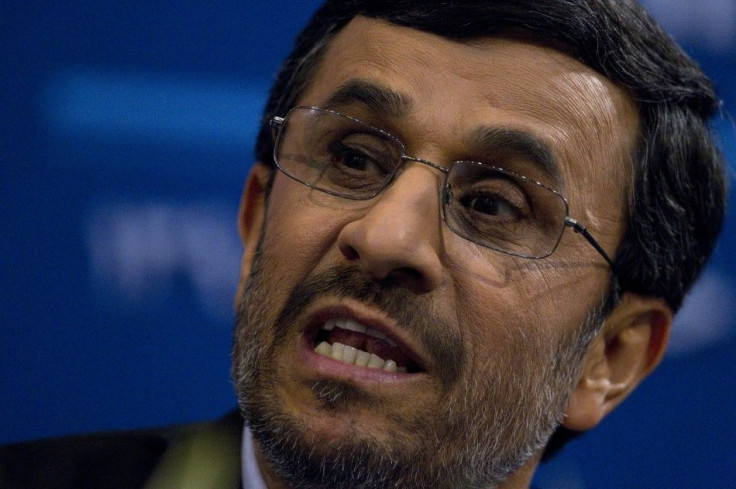 The Treasury Department plans to designate Iran as an area of primary money laundering concern on Monday, a U.S. official said, a move allowing it to take steps to further isolate the Iranian financial sector.
The decision was reported earlier by ABC News and the Wall Street Journal. The newspaper said the Treasury would not formally sanction Iran's central bank, in part to avoid causing a sudden shock to oil prices.
Under Section 311 of the Patriot Act, such a designation allows the U.S. to take a range of special measures against a jurisdiction as a whole, an institution, a class of transactions or a type of account.
It was unclear what exact steps the Treasury planned for Iran but it seemed unlikely it would seek to cut off the Iranian financial sector entirely, a move that could disrupt the global energy markets and harm the U.S. economic recovery.
The decision -- which the official said was to be announced by Secretary of State Hillary Clinton and Treasury Secretary Timothy Geithner on Monday -- appeared designed as a warning about the risks of dealing with Iran's financial institutions.
It follows a November 8 report by the U.N. nuclear watchdog that presented intelligence suggesting that Iran had worked on designing an atomic bomb and may still be secretly carrying out related research.
That report, calls by U.S. lawmakers to sanction Iran's central bank and media speculation of a possible Israeli strike against Iran's nuclear sites have all pushed the Obama administration to look for tougher sanctions against Tehran.
The Obama administration suspects that Iran is pursuing a nuclear weapons capability under cover of its civilian atomic energy program. Tehran denies this, saying it has no interest in nuclear arms and its atomic program is purely peaceful.
The United States is also expected to unveil sanctions against Iran's petrochemical sector on Monday, sources familiar with the matter said on Friday, and European nations are expected to follow suit.
RELUCTANCE TO DISRUPT OIL MARKETS
According to the U.S. Treasury website, the United States has previously designated three jurisdictions as of primary money laundering concern -- Myanmar, Nauru and Ukraine.
When applied to a specific institution, such a designation can have devastating consequences. In 2005, the United States designated Macau-based bank Banco Delta Asia as a primary money laundering concern because of its dealings with North Korea.
When the United States later allowed BDA to return more than $20 million in frozen assets to North Korea, it had great difficulty finding a bank to carry out the transfer because most feared losing access to the U.S. financial sector.
The range of special measures permitted under U.S. law appears to give the Obama administration fairly wide latitude on how to tailor any restrictions.
According to the 2003 designation of Myanmar, which the U.S. government refers to by its colonial name Burma, such steps can allow the Treasury to obtain more information about the designated jurisdiction, better monitor transactions with it or bar U.S. financial institutions from dealing with it.
U.S. officials say there has been a debate within the Obama administration about whether to formally sanction the Iranian central bank, which many importers of Iranian crude oil use to clear their transactions.
Despite calls for such sanctions by Democratic and Republican lawmakers, U.S. officials been reluctant to do so because of the fear that this could cause oil prices to spike higher, potentially impairing the U.S. recovery.
There is also a concern that importers of Iranian oil -- which include such nations as China and India -- could be hurt by such a move, thereby antagonizing nations whose support the Washington needs if it is to pursue wider sanctions on Iran.
The U.S. decision to take unilateral steps to sanction Iran reflects the difficulty of persuading Russia and China to punish it further at the U.N. Security Council, where they hold vetos and have supported four previous sanctions resolutions.
© Copyright Thomson Reuters 2023. All rights reserved.
FOLLOW MORE IBT NEWS ON THE BELOW CHANNELS