US Navy's Plans To Deploy Unmanned Subs Plagued By Delays, Cost Overruns: Report
KEY POINTS
XLUUVs are designed to conduct offensive missions including mine countermeasures, anti-submarine warfare, and anti-surface warfare
The Navy's strategic plans demonstrate that XLUUVs will likely serve a key role in the future fleet
U.S. Navy is looking to deploy five XLUUVs but due to delays will only be delivered between February and June 2024
At a time when China is rapidly advancing its naval capabilities, including submarine drones, delays and cost overruns continue to plague the Navy's plans to deploy the Orca Extra Large Unmanned Undersea Vehicle (XLUUV), a report released by the U.S. Government Accountability Office (GAO) has found.
The U.S. Navy has been looking to rapidly deploy five XLUUVs to its fleet for undertaking dangerous tasks like laying undersea mines, however, its efforts are facing a budget overrun of at least $242 million or 64 percent over its original cost estimate and a delay of at least three years, according to the U.S. GAO report released Wednesday.
According to the report, the original cost of the project was $379 million, which has now escalated to $621 million with $504 million already spent.
In May, the US Navy's Naval Sea Systems Command unveiled its first-ever Orca XLUUV built by Boeing as part of a project to produce five such vehicles. Based on Boeing's 51-foot Echo Voyager, the Orca is designed to conduct offensive missions, including mine countermeasures, anti-submarine warfare, anti-surface warfare, electronic warfare and strike missions.
The GAO report says Boeing had originally planned to deliver the first vehicle in December 2020 and all five vehicles by the end of 2022. However, the dates have now been revised and all five submarine drones are only expected to be delivered between February and June 2024.
Considering that the XLUUV is a research and development effort, the GAO report blames the Navy for not developing "a sound business case, including cost and schedule estimates," to ensure that it could deliver the vehicles quickly to the fleet.
The Navy's strategic plans demonstrate that XLUUVs will likely serve a key role in the future fleet; hence, even though the robotic subs are a prototype effort that is in the early stages of development, it considers the submarine drones as critical for fulfilling an emergent need.
Given that the Navy sees these robotic subs as a way to fulfill an urgent need, under Department of Defense (DOD) policy, it means ensuring that a solution is delivered within a two-year timeframe.
However, the Navy didn't require the contractor to demonstrate that it was ready to build the subs within the planned cost and schedule hence, seven years later, the Navy still doesn't have subs that meet its requirements, the GAO finding says.
The report points out that without more complete cost and schedule estimates, the Navy does not have the information it needs for decision-making and therefore will continue experiencing cost overruns and schedule delays as it builds the XLUUV.
Meanwhile, as reported earlier, China may be preparing to deploy its own massive new unmanned submarines with a satellite image showing two Extra Large Unmanned Undersea Vehicles (XLUUV) at the Sanya Naval Base aka the Yulin Naval Base located in Sanya on Hainan Island, which is China's strategically important naval base in the contested South China Sea.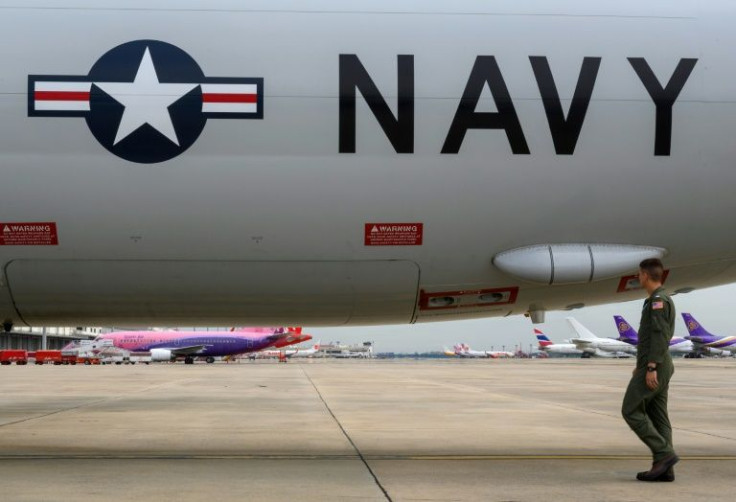 © Copyright IBTimes 2023. All rights reserved.