US Okays Possible Sale Of F-35 Fighters For Japan, Patriot Missile Upgrade For Taiwan
KEY POINTS
The Japan deal includes 63 F-35A and 42 F-35B stealth jets
The $23 billion deal will take 25 years to complete
The second deal will help upgrade Taiwan's Patriot missiles for $620 million
The United States announced two defense deals that will induct more advanced stealth fighters and missiles into China's tense neighborhood as it tries to bolster allies wary of increasingly assertive expansionist claims by Beijing.
The first is a possible $23 billion defense package with Japan that includes 105 Lockheed Martin F-35 fighter jets, Pratt & Whitney F135 engines, and related equipment. It was announced Thursday, July 9.
The Japanese Air Self-Defense Force already flies the world's most advanced stealth fighter and the deal comes at a time for rising tensions between Japan and China in the East China Sea. Japan assembles its F-35s at a Mitsubishi Heavy Industries plant.
"It is vital to U.S. national interest to assist Japan in developing and maintaining a strong and effective self-defense capability," a State Department officials told Reuters. The deal, which involves 63 F-35A and 42 F-35B stealth jets, could take 25 years to complete.
The long-standing Treaty of Mutual Cooperation and Security Between the U.S. and Japan obligates the U.S. to defend it. Over the years, the Japan-U.S. alliance has become the cornerstone of the U.S. military presence in Asia.
The State Department also announced the approval for Taiwan to upgrade its Patriot surface-to-air missiles. The deal could cost as much as $620 million and while that is only 2.7% of the Japanese deal, it will likely draw more ire from the United States' largest adversary, China.
The U.S., like most countries, has no official diplomatic ties with Taiwan but is bound by the 1979 Taiwan Relations Act to provide the island with the means to defend itself. Beijing recognizes Japan as an independent country but does not offer that status to Taiwan. It looks at Taiwan as a rogue province than must be reunited with the mainland using force, if needed. The American democratic influence, wealth, and military aid are all roadblocks to any reunification attempts by Communist China.
Taiwan is wary of what it sees as increasingly threatening moves by Beijing, such as regular Chinese air force and naval exercises near the island. Its defense ministry was quoted by Reuters as saying: "This arms sale is the seventh by the Trump administration to Taiwan so far, fully demonstrating the importance attached to our national defense security, consolidating our security partnership with the United States, and jointly maintaining peace and stability in the Taiwan Strait and the region."
Any military confrontation would shape up as a battle between Taiwan's well-trained forces and the U.S. made machinery versus China's huge advantage in the number of troops and advanced weapons that it can deploy, like its stealth fighters.
The two deals together will also serve as a message to Beijing that the U.S. is keeping a close watch on the People's Liberation Army (PLA) and any actions in the South China Sea. In recent years, PLA Coast Guard vessels and aircraft carriers have engaged in aggressive actions against the Philippines, Vietnam, Indonesia and other ASEAN countries. China's construction of man-made islands in disputed territories has also served to heighten the tensions.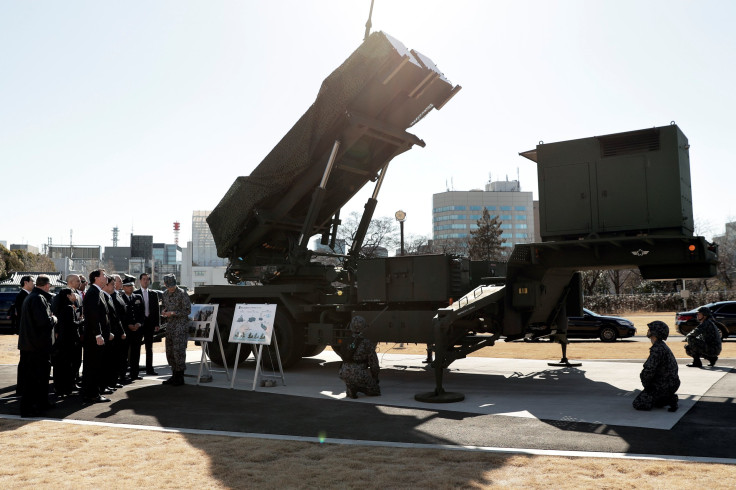 © Copyright IBTimes 2022. All rights reserved.
FOLLOW MORE IBT NEWS ON THE BELOW CHANNELS