U.S. Praises China, ASEAN for Drafting Pact to Ease South China Sea Tensions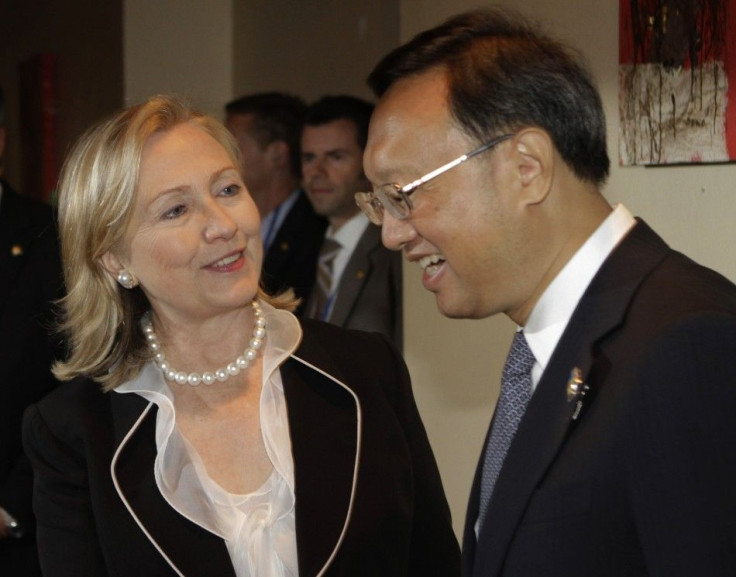 U.S. Secretary of State Hillary Clinton has commended China and The Association of Southeast Asian Nations (ASEAN) for drafting an agreement aimed at defusing regional tensions over the disputed South China Sea.
Chinese Foreign Minister Yang Jiechi said that China and the other ASEAN nations have reached a pact to establish Declaration on the Conduct of Parties in the South China Sea (DOC), which will open the door for cooperation in the much-coveted area.
Clinton and other Asian government officials are meeting at a summit on the island of Bali to address a number of regional issues.
While China claims sovereignty over the sea – which serves as a major global shipping route and is also thought to hold substantial oil and gas reserves – smaller Asian neighbors like Philippines, Vietnam, Taiwan, Brunei, and Malaysia also have territorial claims on the body of water.
The United States wants to see a process whereby there is deeper dialogue among all of the claimants and also a deeper discussion between China and ASEAN, said Kurt Campbell, a U.S. diplomat in Asia.
It will take strong efforts and goodwill on all sides to improve the circumstances among the claimants in the South China Sea, Campbell told Japanese TV network NHK.
Until now, China had refused to sign any agreement to resolve the territorial disagreements and has been blamed for trying to prohibit the Philippines and Vietnam from conducting oil exploration enterprises in the sea.
The U.S., which had deemed the South China Sea a subject of national security importance, has held joint naval exercises in the area with both the Philippines and Vietnam, much to China's annoyance. China has long criticized American involvement in the area as "meddling."
While the U.S. and China appear to have put aside their hostility over the South China Sea topic, such good feelings might not last long. On Saturday, Clinton is expected to make another speech that will emphasize her country's strategic interests in the region.
© Copyright IBTimes 2023. All rights reserved.