U.S. to Press WTO on Rare Earths Case Against China: Is it Another Move by Obama Before Facing Presidential Election?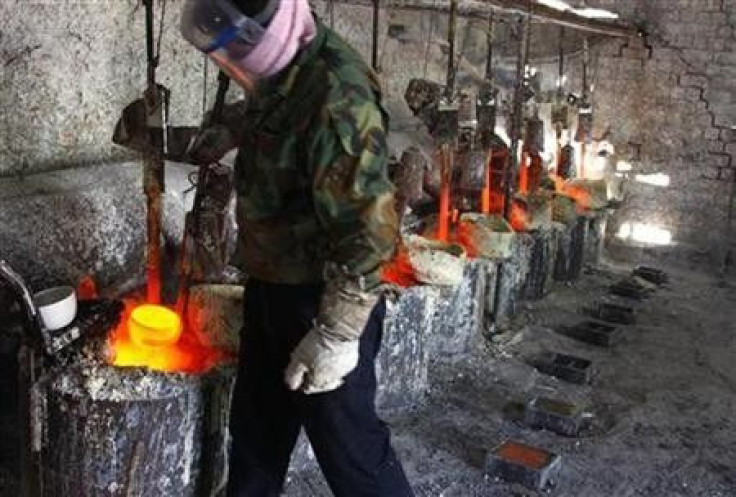 The U.S. will join Japan and the European Union in asking the World Trade Organization (WTO) to open talks with China to ease off restrictions on exports of rare-earth minerals.
This is an attempt by President Barack Obama to renew focus on the policies followed by China that could affect growth in the U.S. Also with the upcoming Presidential election, it is expected that Obama will take actions to pressurize China to follow international economic and business standards. Mitt Romney, the leading Republican presidential contender, has already stated that, if elected, he will adopt a tougher stance on China where currency and trade matters are concerned.
Rare earths became a political and legislative issue after China moved to limit domestic output and slash export quotas in July 2010 by 40 percent. China accounts for more than 90 percent of global production of rare earth materials. The raw materials include bauxite, coking coal, fluorspar, magnesium, manganese, silicon metal, silicon carbide, yellow phosphorus and zinc, which are vital to the chemical and metal industries.
In January this year China's appeal of a ruling that found restrictions on exports of nine raw materials as breaking global rules has been rejected by World Trade Organization. At that time Karel De Gucht, the EU trade commissioner, had urged China to take action stating that it sends a clear signal that such measures cannot be used as a protectionist tool to boost domestic industry at the expense of foreign competition. China had then replied that it respects the rulings of the WTO and will apply reasonable policies to administer resource products in accordance with the WTO rules, so as to realize sustainable development.
However, by means of following a quota system, China has been restricting the supply of resources to other countries and at the same time it has been consuming more time in implementing strict production limits in the country needed for protecting the natural resources.
So far the effort to force China to relax the trade restrictions have been unsuccessful. In this context, the joining of the U.S. to request WTO for pressing China in this issue should turn out to be an extremely relevant move.
Certainly Obama will strive to ensure that he is not losing ground against his contenders on his position in coercing China to stick to fair trade and business practices.
© Copyright IBTimes 2023. All rights reserved.
FOLLOW MORE IBT NEWS ON THE BELOW CHANNELS