US Pulls Out Several Embassy Staff From Sanaa After Yemen's Government Collapses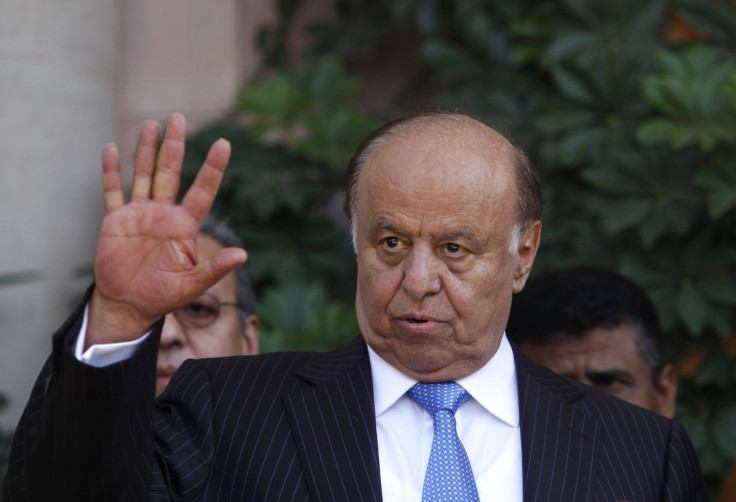 The United States government has withdrawn more personnel from its embassy in Sanaa in response to the Yemeni government's collapse late on Thursday, according to media reports. The resignation of Yemen's President Abed Rabbo Mansour Hadi and his cabinet came just a day after the U.S.-backed government struck a tentative peace deal with the Shia Houthi rebels.
"The United States is troubled by reports of President Hadi and his cabinet's resignation," U.S. state department spokesperson Jen Psaki said, in a statement released late Thursday. "The safety and security of U.S. personnel is our top priority in Yemen. We call on all parties to abide by their public commitments to ensure the security of the diplomatic community, including our personnel."
Several U.S. Navy vessels have also been positioned in the Red Sea, off the coast of Yemen, to assist in the evacuation of U.S. personnel, according to media reports.
The U.S. government had, on Wednesday, said that it had always considered Hadi, who came to power in 2012 after the ouster of former President Ali Abdullah Saleh in 2011, a key ally in the fight against militant groups in the region such as al Qaeda, and a legitimate representative of the Yemeni people.
"The people of Yemen deserve a clear path back to a legitimate, federal, and unitary Yemeni government … all Yemenis have both a right and responsibility to peacefully participate in this process. The United States remains firmly committed to supporting all Yemenis in this endeavor," Psaki said on Thursday.
Hadi's resignation, along with that of the prime minister and the cabinet on Thursday, came almost a week after the Shia Houthi rebels, believed to be backed by Iran, kidnapped Ahmed bin Mubarak, the president's chief of staff, and besieged the presidential palace. Although a tentative deal reached Wednesday called for bin Mubarak's release in exchange for greater political power to the Houthis, he is still being held hostage by the rebels, according to media reports.
© Copyright IBTimes 2023. All rights reserved.