U.S. Regulators Propose To Term AIG, Prudential, GE Capital As 'Systemically Important,' Place Them Under Tighter Federal Scrutiny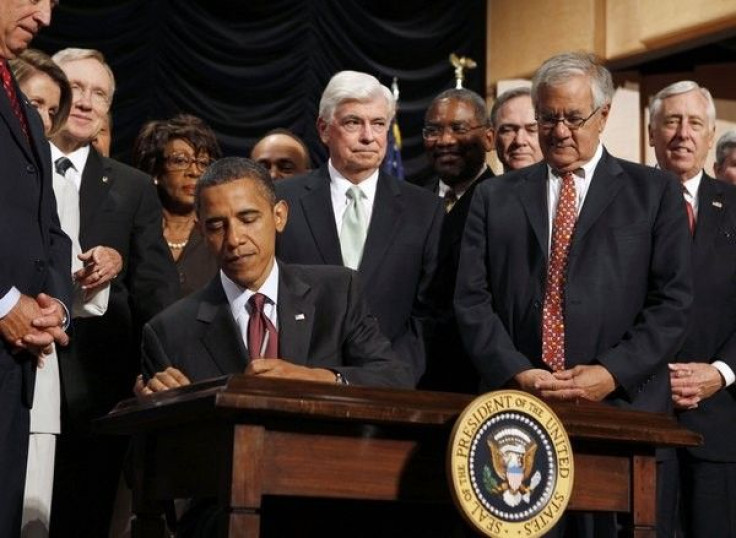 U.S. regulators identified American International Group Inc. (NYSE:AIG), Prudential Financial Inc. (NYSE:PRU) and GE Capital as potential risks to the financial system if they failed, and voted on a proposal to subject these companies to closer government scrutiny.
The Financial Stability Oversight Council said on Monday that it proposed to designate certain nonbank financial companies as "systemically important," which means their failure could destabilize markets and threaten the entire financial system. The council itself did not identify which companies, but AIG, Prudential and GE Capital, the financial services wing of General Electric Co. (NYSE:GE), said Monday they were notified about the proposal designating them as "systemically important."
The council, in a statement released by the Treasury Department, said that the proposed move is aimed at protecting the financial system.
"The council took another important step forward by exercising one of its principal authorities to protect taxpayers, reduce risk in the financial system and promote financial stability," Treasury Secretary Jacob J. Lew, who chairs the panel, said in a statement.
The risk panel, which includes Fed Chairman Ben Bernanke, was created by the 2010 Dodd-Frank Act to avoid another financial disaster, after several big nonbank firms had to be bailed out during the 2008 financial crisis.
The companies designated for heightened federal scrutiny have 30 days to appeal and request a hearing contesting the designation.
If they lose, they would have to comply with new capital requirements, be subjected to regular stress tests, and chalk out a plan for their dismantling if they were to fail.
The move was mostly anticipated by industry observers and analysts.
"It's almost three years since they enacted the statute and, you know, if these were truly institutions that are menacing to the system, which is what they are supposed to be, then it seems like we should have known it more than three years late," Cornelius Hurley, a professor of banking law at Boston University, told Reuters.
However, others oppose the panel's move to designate nonbank firms as "systemically important," saying the council has not made it clear how their failure could destabilize markets.
Some critics also pointed out that designating a few companies as systemically important could send the wrong message.
"Designating any company as 'too big to fail' is bad policy and even worse economics," said Representative Jeb Hensarling, a Texas Republican who is the chairman of the House of Representatives Financial Services Committee, in a statement.
Prudential said in a statement that it was considering contesting the decision, while AIG spokesman Matthew Gallagher declined to comment on the issue, Reuters reported.
© Copyright IBTimes 2023. All rights reserved.