US Report Says Climate Change Affects 'Every Region,' See How Global Warming Impacts You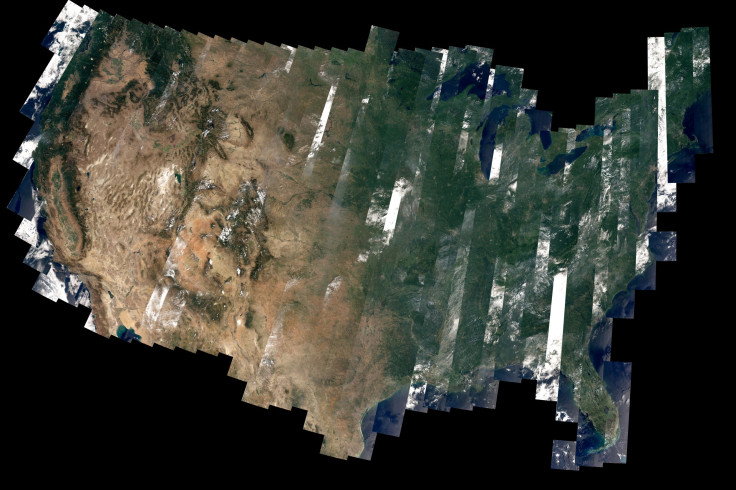 The crux of the U.S. government's newly released National Climate Assessment report is that climate change is here to stay and it affects every corner of the U.S.
The extensive 840-page document, unveiled Tuesday, underscores the reality of global warming and the challenges it poses for regions, local economies and individuals. It makes the case for robust action to mitigate at least the very worst effects of climate change.
"Climate change is not a distant threat," John Holdren, who directs the White House Office of Science and Technology Policy, told reporters on a media call, according to Bloomberg BNA. "It is already affecting every region in the country and key sectors of the economy."
The wide-ranging report is the third in a series of climate change studies mandated by Congress and the first to look in-depth at global warming response strategies. Armed with new and better data, researchers from across the country concluded that the assorted consequences of climate change in the U.S. will likely become worse throughout this century and beyond.
"It is much more comprehensive than we did before with a lot more detail looked at," Donald Wuebbles, a climate scientist at the University of Illinois who also helped lead the report, told ClimateWire. "Has the basic message changed? No. But the message is stronger because we have that much more data."
President Obama, who spoke about the report on Tuesday, is using the investigation as a springboard for his efforts to curb U.S. greenhouse gas emissions.
Among the likely impacts of climate change are increased heat waves, coastal and river flooding, crop failures, more destructive wildfires, increased erosion and heavy precipitation events. That's not to mention the various physiological and economic tolls faced by individuals and economies.
Here's how climate is already affecting and will continue to affect your region: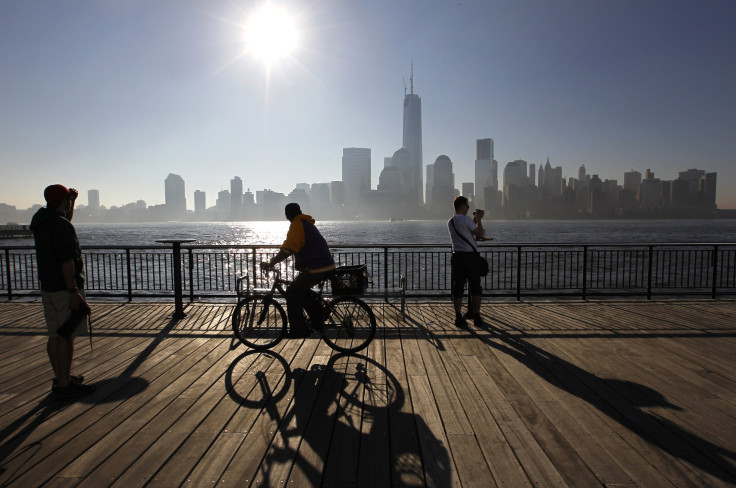 Northeast: Intense Heat Waves And Flooding The most striking effects of climate change in the Northeast, home to 64 million people, are heat waves and coastal flooding.
Even when using lower emissions estimates, scientists project that between 2041 and 2070, the number of days with a max temperature greater than 90 degrees Fahrenheit could double and even triple in most areas. Those who live in cities are particularly vulnerable to the effects of rising temperatures as something called the "urban heat island" effect takes place. With large amounts of asphalt and concrete and a lack of vegetation, cities' nighttime temperatures are generally higher than in surrounding regions.
The negative effects of heat on human cardiovascular, cerebral and respiratory systems are well documented. Heat-related deaths are expected to increase. In Manhattan, heat-related deaths could rise by 50 to 91 percent by 2080.
Dangerous coastal flooding throughout the Northeast could increase dramatically due to an expected sea level rise of 2 feet.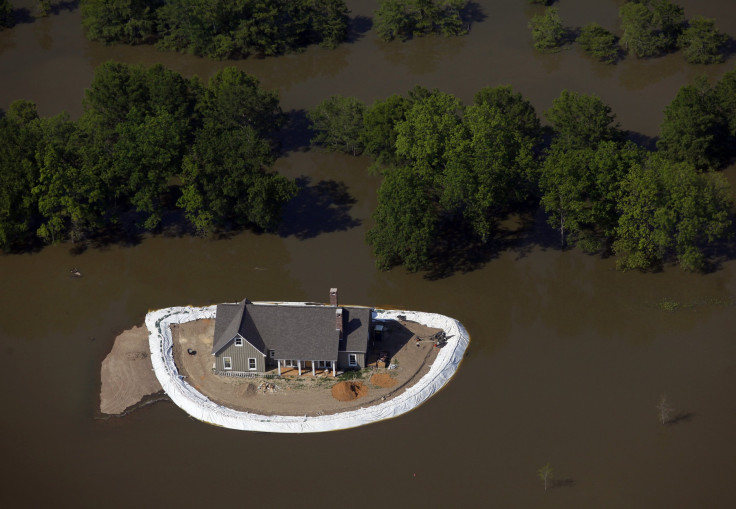 Southeast: Sea Level Rise, Water Availability And Disease The U.S. Southeast is home to 80 million people. The region is especially vulnerable to the effects of sea level rise, water availability and the rise of diseases carried by mosquitoes.
Much of the infrastructure in the Southeast is at low elevation. Roads, cities, railways, airports, oil and gas facilities, ports and water supplies are all threatened by sea level rise.
Saltwater intrusion into freshwater supplies, including groundwater, could compromise sources near the coast. Water supply availability is expected to decline over the next several decades.
The climate in many parts of the Southeast is suitable for mosquitoes carrying deadly diseases like malaria and yellow and dengue fevers. Increased temperatures in the region are likely to shorten the development and incubation time of these diseases.
Climate change is also thought to increase harmful algal blooms and several disease-causing agents in inland and coastal waters.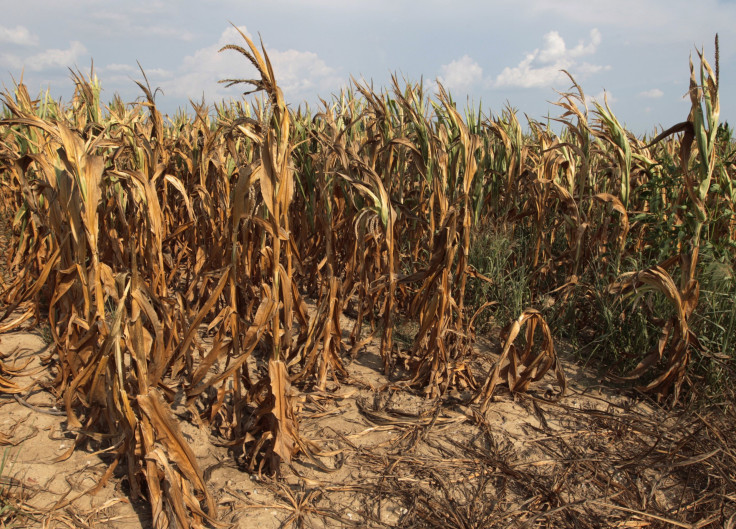 Midwest: Extreme Heat And Effects On Agriculture Most of the 61 million people who live in the Midwest reside in cities, which are especially susceptible to the effects of climate change. Climate change will likely augment the negative impacts of extreme heat and pollution in urban populations.
"In general, climate change will tend to amplify existing climate-related risks to people, ecosystems, and infrastructure in the Midwest," the study notes. "Extreme heat, heavy downpours, and flooding will affect infrastructure, health, agriculture, forestry, transportation, air and water quality, and more."
Agriculturally, the Midwest accounts for about 65 percent of U.S. corn and soybean production. Future crop yields are expected to be strongly influenced by extreme weather events in the region.
Great Plains: Natural Resource Stresses And Increased Competition For Water Rising temperatures in the Great Plains are already putting a strain on the region's water and energy sources. Climate change will likely exacerbate those strains.
"The trend toward more dry days and higher temperatures across the South will increase evaporation, decrease water supplies, reduce electricity transmission capacity, and increase cooling demands," the study notes.
More intense droughts are expected, and increased drought frequency could turn marginal lands into deserts. This could lead to an increased demand for irrigation.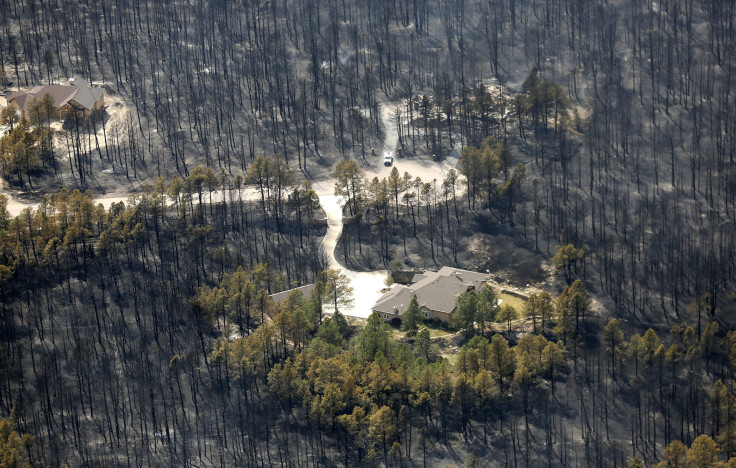 Southwest: Heat, Drought And Wildfires The Southwest is the country's hottest and driest region, and it's expected to get even hotter. Climate change threatens the region's rich diversity of plant and animal species, as well as its tourism industry.
Increased drought has already led to extensive tree death across the Southwest. Additionally, insect infestations, such as bark beetle outbreaks, have become more common.
Scientists believe the incidence of wildfires in the Southwest will increase.
"Models project a doubling of burned area in the southern Rockies, and up to a 74 percent increase in burned area in California, with northern California potentially experiencing a doubling under a high emissions scenario toward the end of the century," according to the report. "Fire contributes to upslope shifting of vegetation, spread of invasive plants after extensive and intense fire, and conversion of forests to woodland or grassland."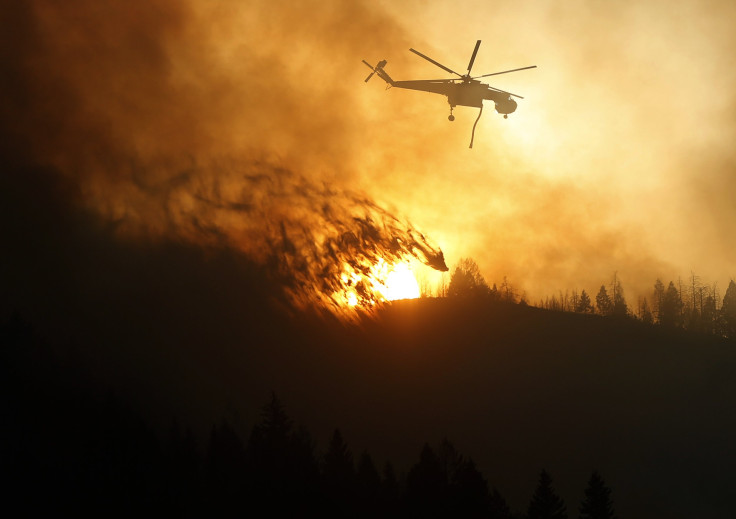 Northwest: Erosion And Widespread Tree Die-Off As in the Southwest, the Northwest is threatened by increased wildfires and insect and tree disease outbreaks. Water deficits could add even more stress to Northwest forests.
"The likelihood of increased disturbance (fire, insects, diseases, and other sources of mortality) and altered forest distribution are very high in areas dominated by natural vegetation, and the resultant changes in habitat would affect native species and ecosystems," the report notes.
Researchers say the effects of climate change on Northwest forests could significantly impact local timber revenues and bioenergy markets.
Erosion in the Northwest threatens private and public property along the coast, including wastewater treatment plants, ferry terminals and coastal road and rail transportation.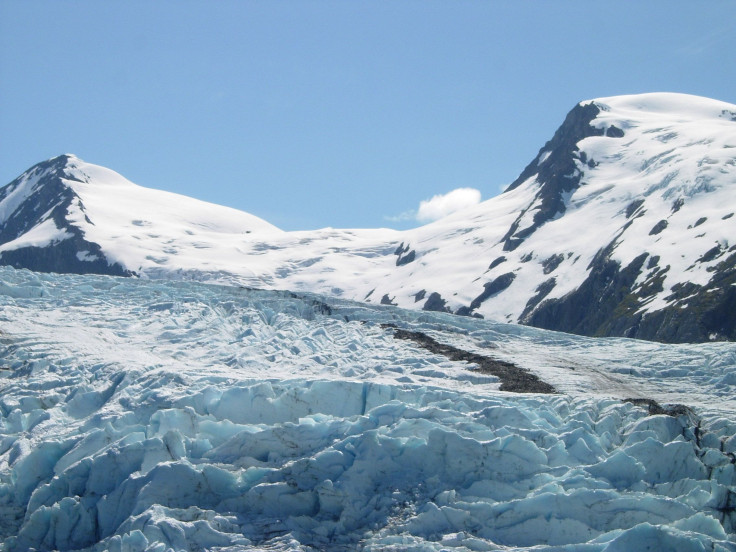 Alaska: Shrinking Glaciers And Rising Ocean Temperatures According to the report, Alaska has warmed twice as fast as the rest of the country, and its effects are widespread.
Because of climate change, Alaska's glaciers, some of the largest in the world, are shrinking. Glacial retreat affects ocean circulation patterns, fisheries and global sea level rise.
Rising ocean temperatures around Alaska alters the chemistry of ocean water. According to the report, Alaska's oceans are becoming more acidic, something that has widespread impacts on the marine food web, including species with commercial importance.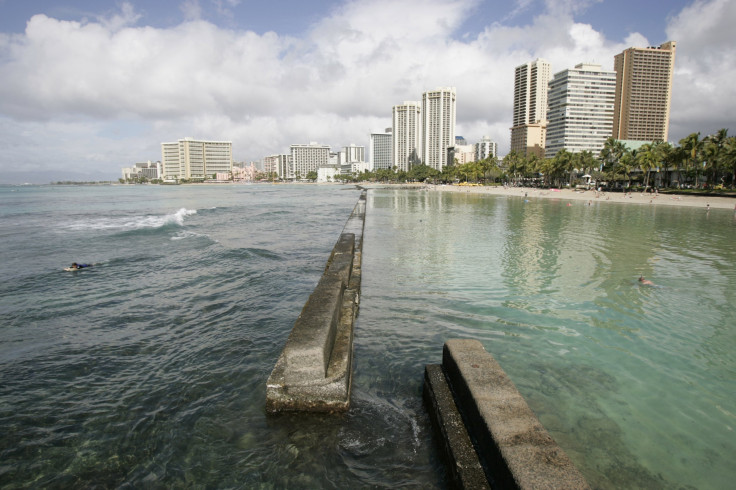 Hawaii: Coral Reef Decline, Coastal Flooding And Erosion In Hawaii, warmer oceans are leading to more coastal flooding and erosion.
"Mounting threats to food and water security, infrastructure, health, and safety are expected to lead to increasing human migration," the study notes.
Climate change directly impacts Hawaii's coral reefs. Coral bleaching occurs when ocean temperatures rise, which leads to mass die-offs of coral. This affects the entire marine ecosystem the coral supports and is likely to have a strong negative impact on the economies and well-being of island communities.
© Copyright IBTimes 2023. All rights reserved.