US Reports 31 Airstrikes Against ISIS In 1 Day As Britain Steps Up Spying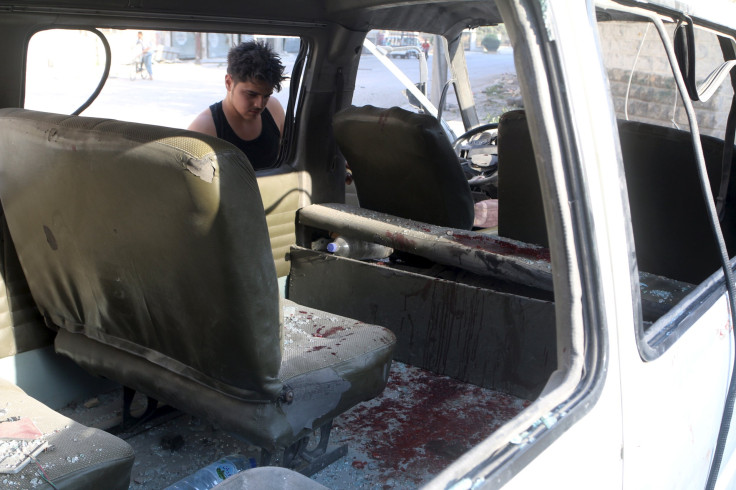 The United States and its allies carried out 31 airstrikes on Thursday as part of their campaign against the Islamic State group in Iraq and Syria, the U.S. military said. U.S. President Barack Obama said that the U.S.-led coalition would intensify its bombing campaign in northern Syria, where Kurdish militia forces have stepped up their own efforts in recent weeks, capturing several towns from ISIS.
Fifteen air raids were conducted near Syrian cities, including five near the ISIS stronghold of Raqqa, and four near the city of Hasaka where the group has made gains in recent days, Reuters reported. Another 16 strikes in Iraq hit ISIS targets near Fallujah, Ramadi and six other cities.
Meanwhile, Britain's Royal Air Force (RAF) also announced that it had stepped up its surveillance and spying missions over the countries, which U.K. Defense Secretary Michael Fallon said was part of "a new Battle of Britain."
He said that Britain was the only country that was flying manned spy missions over Iraq and Syria, and would be deploying a second Airseeker spy craft, a powerful U.S.-made airplane, capable of intercepting encrypted mobile, radio and electronic communications, over Iraq and Syria.
"With more warnings of threats to our citizens in Tunisia following the horrific events of two weeks ago, we're fighting a new Battle of Britain, once again, against a fascist enemy prepared to kill civilians and opponents alike," Fallon said, according to the Guardian.
Airstrikes conducted by the U.S.-led coalition against ISIS militants have made significant gains against the militant group that has taken over large swathes of Iraq and Syria, and declared a self-styled Islamic caliphate that rejected existing national borders.
On Monday, the Syrian Observatory for Human Rights said that two senior ISIS leaders were killed in airstrikes, shortly after the group's chief singer and songwriter was killed in an airstrike on Saturday. Maher Meshaal, also known as Abu Hajar al-Hadrami, was the author of popular hymns that appeared in ISIS videos. However, despite recent gains by U.S.-led airstrikes and local forces in northern Syria and around the Iraqi city of Fallujah, the group remains entrenched in many cities and towns across the two countries.
© Copyright IBTimes 2023. All rights reserved.
FOLLOW MORE IBT NEWS ON THE BELOW CHANNELS