U.S. Retail Sales Rose 0.4% in Jan, Lower Than Expected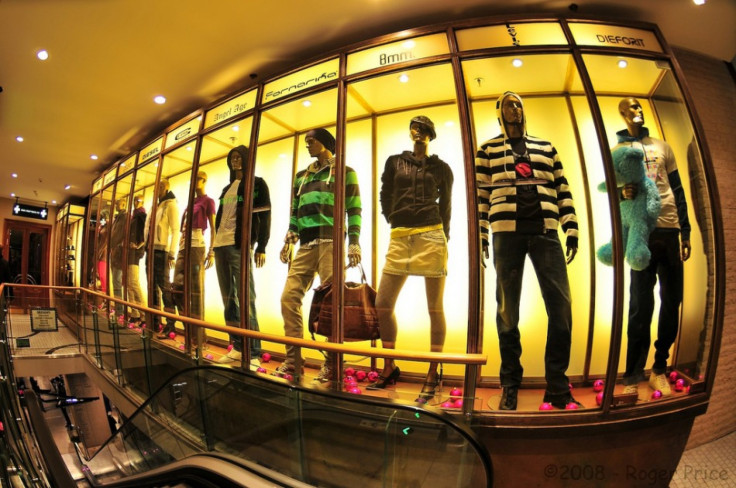 Sales at U.S. retailers climbed slightly in January as Americans took advantage of post-holiday promotions, and although Tuesday's data fell short of economists' median projection, it still provided yet another hopeful sign of a strengthening economy.
Total retail sales increased 0.4 percent, the Commerce Department said. Economists polled by Thomson Reuters had projected a 0.7 percent gain.
Sal Guatieri, a senior economist at BMO Capital Markets in Toronto, said consumers are coming back inspired by stronger job growth and somewhat improved finances.
The government's monthly retail sales figures are a closely watched economic barometer, because consumer spending accounts for about 70 percent of U.S. economic activity. The decline in the sales of cars and autoparts, however, weighed on the overall increase, pulling stocks lower in early trading.
Still, the latest Commerce Department figures are an overall improvement from December, which was revised from a 0.1 percent increase to flat.
Spending at department stores was unchanged from December, while receipts for motor vehicles and parts dropped 1.1 percent.
Core retail sales, which exclude autos, gasoline and building materials, rose 0.7 percent in January. That's better than economists' forecast of a 0.5 percent rise.
The report said sales at sporting goods, hobby, book and music stores rose four percent, while building material and garden equipment supplies dealers saw their sales rise 3.5 percent.
Sales at food and beverage stores rose 1.3 percent in December. Also contributing to the overall gain in sales, receipts at gasoline stations climbed 1.4 percent last month.
The Labor Department's latest snapshot of the job market showed employers have been hiring more in recent months, with 243,000 net new jobs added in January. The unemployment rate now stands at 8.3 percent, down from 8.5 percent a month earlier and from 9.1 percent as recently as last August. Initial jobless claims are now below the 400,000 threshold for 12 out of the last 14 weeks.
Auto Sales
Although the annual rate of auto sales rose in January to the highest level in nearly three years, it appears that auto makers sharply discounted prices.
We've been seeing strength in the automotive sector for a while, but it really took off in January, said Michael Brown, an economist at Wells Fargo Securities LLC in Charlotte. Indications are, it's probably going to stay that way for a little while, which is good news for consumer spending.
In January, purchases of light trucks and cars continued their upward surge, rising 11 percent over a year ago to 913,287, according to Autodata Corp. The annualized sales pace in January was 14.18 million vehicles, the highest sales rate for the industry since August 2009, when the U.S. government was running the cash for clunkers trade-in incentive program.
Chrysler, now managed by Italy's Fiat SpA, posted a 44 percent rise in U.S. auto sales in January, led by surge in demand for its revamped 200 and 300 sedans. Volkswagen's namesake brand sold 27,209 cars and sport-utility vehicles, up 48 percent. That was the VW brand's best January sales performance since 1974, when the original Beetle was a favorite of American drivers.
Chain Store Sales
Although several major U.S. retailers reported upbeat January sales at stores open at least a year, it seems that generous discounts have cut into prices and held back the headline retail sales figure.
We've seen some fairly strong retail sales numbers coming in across the board, Brown said.
The 20 retailers tracked by Thomson Reuters together showed 4.2 percent growth in same-store sales for January.
Sales at Limited Brands Inc. (NYSE:LTD), the operator of the Victoria's Secret lingerie chain, climbed nine percent. Target Corp. (NYSE:TGT), the second-largest U.S. discount retailer, posted a 4.3 percent increase in same- store sales. Although Macy's Inc.'s (NYSE:M) same-store sales rose 2.4 percent, when 3.5 percent was expected, the department store raised its earnings guidance for the year.
Consumer Confidence
Despite all the good news, consumer confidence in January fell unexpectedly after two straight months of big gains.
Some economists are concerned Americans are becoming more worried about their incomes and rising gas prices.
If they see their spending power decline, they are likely more hesitant to spend for the month, said Kim Fraser, an economist with BBVA Compass bank of Birmingham, Ala. Fraser had expected retail sales to increase 0.6 percent.
Most of it is related to inflationary pressures, said Fraser. Gas prices increased in January and we expect that should really lift the nominal value of gasoline sales.
Although economic activity will somewhat slow in the first quarter, Fraser added that doesn't necessarily mean things are going downhill fast.
In general, we do see an increasing trend in retail sales growth for the next few months, Fraser said.
© Copyright IBTimes 2023. All rights reserved.
FOLLOW MORE IBT NEWS ON THE BELOW CHANNELS