US Risks Provoking Further Militarization of South China Sea, Should Recognize China's 'Rights' As Major Power: Chinese Media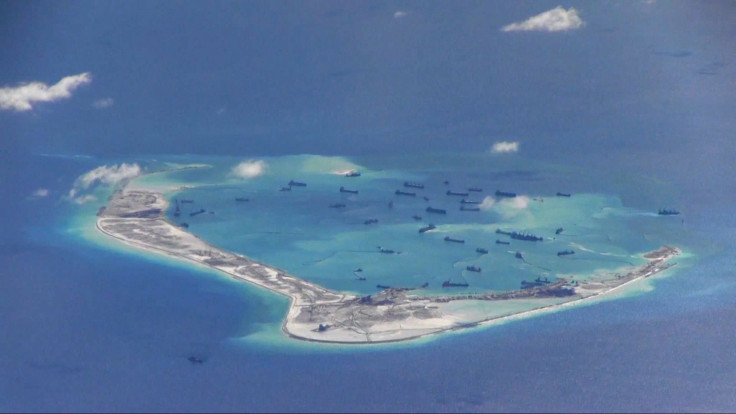 SHANGHAI — U.S. Secretary of State John Kerry and China's Foreign Minister Wang Yi said they had achieved some progress on a U.N. resolution sanctioning North Korea for its January nuclear test at a meeting in Washington Tuesday, but their talks only served to emphasize continuing divisions over the South China Sea — and China's media suggested Wednesday these would only intensify if the U.S. did not stop carrying out what it says are freedom of navigation missions in the region.
Amid controversy over China's reclamation of land and deployment of radar in the disputed Spratlys chain, and its deployment of missiles in the nearby Paracels chain, Wang said Beijing wanted the issue to be solved "peacefully through dialogue and consultations," with the U.S. and other countries. But he also made it clear China was not planning to back down from its stance on the islands, which experts say has grown notably more assertive in the past two years under President Xi Jinping.
"The islands in the South China Sea have been China's territory since ancient times, and China has the right to safeguard its territorial sovereignty," Wang said, in comments highlighted by China's media.
Apparently to emphasize the point, Beijing has sent fighter planes to Woody Island, its main base in the Paracels, US officials said Tuesday, according to Reuters. They acknowledged that China had previously sent fighters to the island in the past — but analysts said the timing of the latest deployment was unlikely to be a coincidence.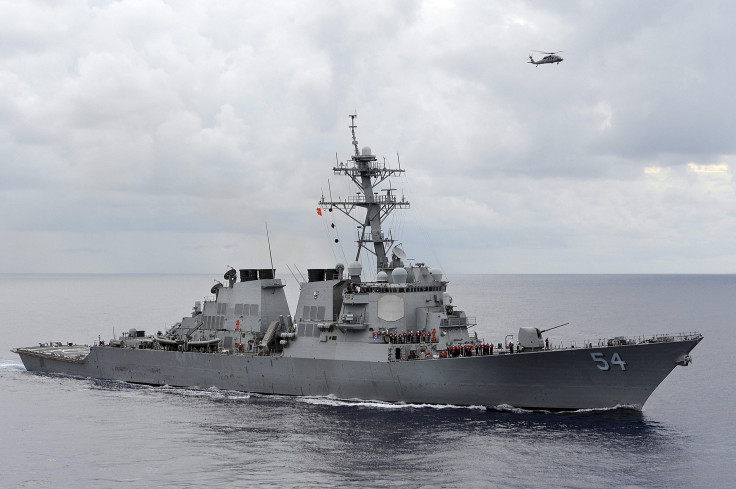 It follows China's reported stationing of two batteries of surface-to-air missiles on the same island earlier this month — a move analysts said was designed to express China's displeasure at recent U.S. naval missions through waters close to islands in both the Spratlys and Paracels chains.
The U.S. says the missions, passing within 12 nautical miles of the islands — which China says is the limit of its territorial waters — are designed to emphasize that these remain international waters, and to protect freedom of navigation. Foreign Minister Wang, however, told Kerry that China had never interfered with freedom of navigation (though Chinese officials did recently try to stop a plane carrying a BBC reporter from flying over one of the reclaimed islands) and China says the missions are provocative.
China pledged at talks between President Barack Obama and Xi Jinping last year not to militarize the region, and has said its missiles and facilities on the islands are purely defensive. However, an official Chinese newspaper on Wednesday emphasized that if the U.S. continued with freedom of navigation operations — as Obama said last week it would — this would likely lead to a further Chinese military build-up on the islands.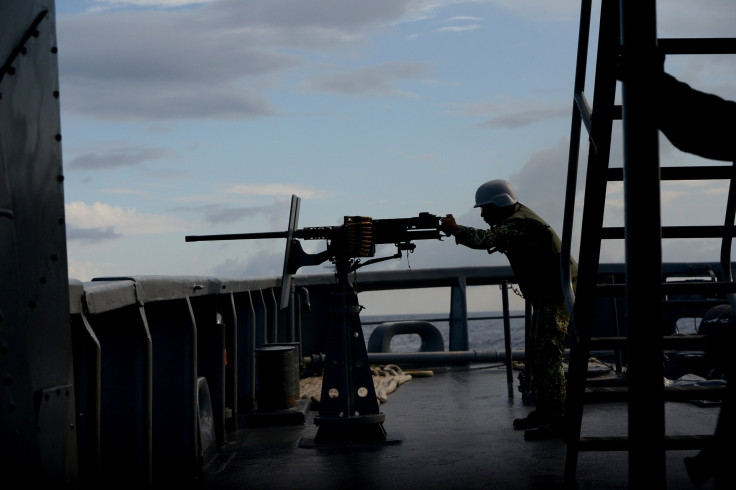 "If Washington keeps regarding these normal upgrades and deployments of military forces as a threat, and sends warships to the West Pacific, does it expect China to respond with our bare hands?" asked the Global Times, an often hawkish tabloid published by the official People's Daily, in an editorial.
"China should warn the U.S. that more military installations will be set up in response to Washington's provocations," it added. "If the U.S. refuses to change its perspective, China has no alternative but to continue in this way in hopes that it will eventually force the U.S. to change its mind."
The paper argued that U.S. bases in Okinawa and Guam were "the true examples of militarization." It noted that other countries had built on islands and reefs in the South China Sea, and said if China had "an edge in this endeavor" this was a "simple reflection of its stronger national capability."
It added that U.S. reprimands to "the second-largest economy" over the issue were "quite insulting . ... The U.S. should show respect to China as a major power, recognizing its basic rights to grow in strength," the paper said.
While the editorial does not amount to a formal government statement, it appears to reflect one school of thought within China's establishment, and to bear out the argument that China is now emphasizing a more assertive approach in its foreign policy under President Xi. Aside from more forcefully emphasizing China's sovereignty in the South China Sea, Xi has also called on the U.S. to accept that ties between Beijing and Washington should be seen in the framework of a "new type of great power relationship."
Admiral Harry Harris, head of the U.S. Pacific Command, echoed the view of a more assertive China Tuesday, saying he believed "China seeks hegemony in East Asia," and was "clearly militarizing" the South China Sea, Reuters reported. Harris cited new airstrips built on reclaimed land in the Spratlys as further evidence.
Beijing however has said such facilities, as well as lighthouses it has built on several reefs, are designed to make the region safer for shipping. And the Global Times in turn accused the U.S. of "military hegemony" in the Pacific, and of "mischievous… muscle flexing" and "hyping up" tension in the South China Sea, in pursuit of what it called a "strategic game with a rising China."
A separate commentary by an academic in the paper suggested that U.S. missions near the Paracels — Xisha in Chinese — were designed to incite Vietnam, the chain's other main claimant, to oppose China. It said these moves were "a highly strategic attempt for the U.S. to stir up trouble over the Xisha islands," and "trick Vietnam into taking actions."
John Kerry said after his meeting with his Chinese counterpart that the U.S. was simply seeking to break an "escalatory cycle" in the region, which he said had been created by moves by China and Vietnam.
And some analysts have dismissed China's strong words as rhetoric. However others believe that Beijing is increasingly determined to defend what it sees as its sovereignty in the region, and, as an analyst from the official Xinhua news agency analyst wrote this week, "Washington should not underestimate China's resolve in this respect."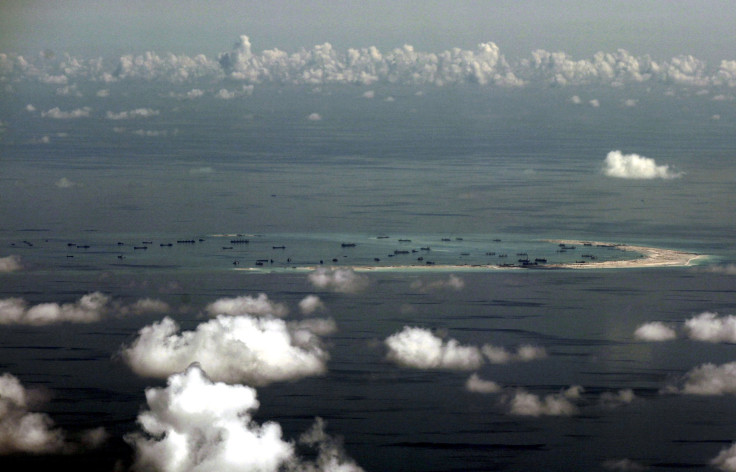 China has also expressed anger at proposals to deploy the high-tech THAAD missile defense system in South Korea. While the U.S. says the system is only intended to protect South Korea against attacks from North Korea, the Xinhua analyst described it as "a direct threat to China's security interests."
And the U.S. may face a balancing act as it seeks Chinese cooperation over tackling North Korea, with which Beijing has close relations, while at the same time countering China's position in the South China Sea.
Victor Gao, Director of the China National Association of International Studies, told Chinese state television that Washington was sending "conflicting messages" to China.
"On the one hand the U.S. wants full cooperation from China on the DPRK nuclearization issue – but on the South China Sea it's very, very belligerent," he said. "How should China reconcile these? You can't have your cake and eat it. This is international relations 1.0 — you need to incentivize China to do the right thing, you can't create disincentives so that China will move the other way."
© Copyright IBTimes 2023. All rights reserved.