US, Russia Agree On Syria Chemical Weapons Resolution For UN Security Council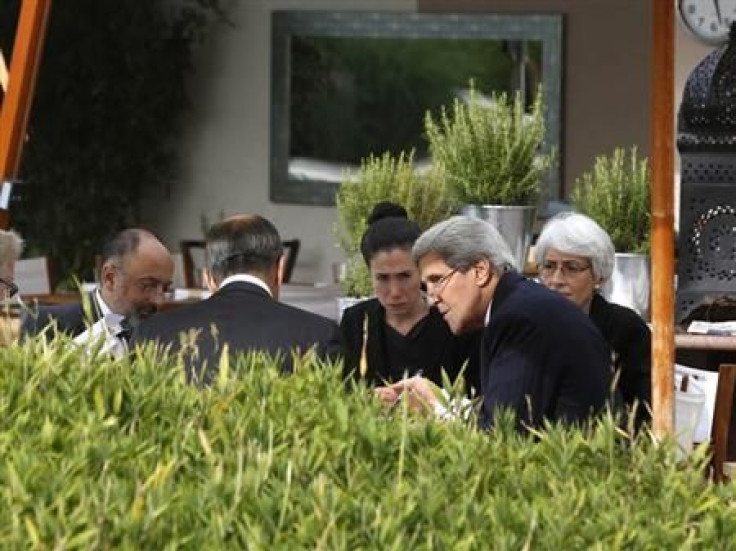 The United States and Russia said Thursday afternoon that they have reached an agreement on a U.N. Security Council resolution to rid Syria of its chemical weapons.
The council is to begin a closed-door session to discuss the draft Thursday night, but no quick vote is expected, Reuters reported.
Samantha Power, U.S. ambassador to the United Nations, said on Twitter that a deal was reached with Russia "legally obligating" Syria to give up its chemical stockpile, and the measure would go to the full Security Council on Thursday night.
Russian Foreign Minister Sergei Lavrov confirmed that Moscow had reached an understanding with Washington on a chemical weapons resolution, Reuters reported.
The resolution, however, carries no threat of enforcement through sanctions or military action, The Wall Street Journal reported. It implements a U.S.-Russian deal on the destruction of the Syrian arsenal.
While the language follows Western demands that it legally bind Damascus to comply, it also bows to the Russian demand that it include no immediate threat of enforcement, diplomats said.
If Syria doesn't comply with the plan, under the terms discussed, the Security Council would meet to adopt a second resolution that would impose enforcement measures — but that could be vetoed by Russia or China.
In another concession to Moscow, the draft doesn't blame the Syrian government for the Aug. 21 chemical-weapons attack outside Damascus that led to the U.N. action. But it does say that the perpetrator must be held accountable.
Lavrov told reporters outside the Security Council chambers that the U.S. and Russia had agreed on the draft resolution "within the framework" of the U.S.-Russian agreement in Geneva.
Power said the draft resolution would be sent to the 10 non-permanent members of the Security Council Thursday night. Eight votes and no vetoes by the permanent five members are required to adopt a council resolution. That means just three of the 10 must vote in favor for it to pass.
There is no indication that there would be any opposition from the larger council.
© Copyright IBTimes 2023. All rights reserved.