US Sanctioned Javad Zarif Because Of Failure To Pull Europe Into Gulf Maritime Coalition: Iran
The United States placed sanctions on Iran's Foreign Minister Mohammad Javad Zarif because Washington failed to pull Europe into a maritime coalition in the Gulf, said the General Staff of the Iranian Armed Forces on Thursday.
"The arrogant U.S. administration has continued its law-breaking measures that go against the international norms, has taken this undiplomatic step out of frustration to make up for its consecutive losses in the world and region," the General Staff said in a statement.
The sanctions were implemented against Zarif after Treasury Secretary Steven Mnuchin claimed that the Iranian Foreign Minister was acting on behalf of Iran's supreme leader Ayatollah Ali Khamenei.
"Zarif implements the reckless agenda of Iran's supreme leader and is the regime's primary spokesperson around the world," Mnuchin said. "The United States is sending a clear message to the Iranian regime that its recent behavior is completely unacceptable," he said.
However, Zarif brushed off the sanctions and "thanked" Washington for considering him a "huge threat to its agenda". But Iran's President Hassan Rouhani didn't take it lightly. He blasted the U.S. action as "childish" saying that Washington had "lost the power of rational thought".
In a televised speech Thursday, Rouhai said "they (United States) are afraid of" Zarif's interviews. "It is completely clear that the foundations of the White House have been shaken by the words and logic of an informed, devoted and diplomatic individual," the president said.
Meanwhile, the head of Iran's Islamic Revolutionary Guard Corps' (IRGC) political bureau, Brigadier Yadollah Javani, has warned the U.S. against implementing a maritime coalition in the Gulf. He said there would never be a U.S. naval alliance in the Gulf, adding that the Iranian forces were the "Gulf's security guardian".
The Brigadier said the U.S. should be ready to confront the IRGC "if it makes any mistakes against Iran." Javani said Tehran had informed the U.S. and Israel that any aggression would be confronted from the eastern Mediterranean to the Red Sea, the Arabian Sea and the Gulf of Aden.
The United Kingdom also has not yet dropped its proposal for a European-led maritime force in the Gulf to ensure freedom of navigation for its oil tankers. It came up with this strategy after the IRGC seized Stena Impero, a British-flagged tanker in the Strait of Hormuz.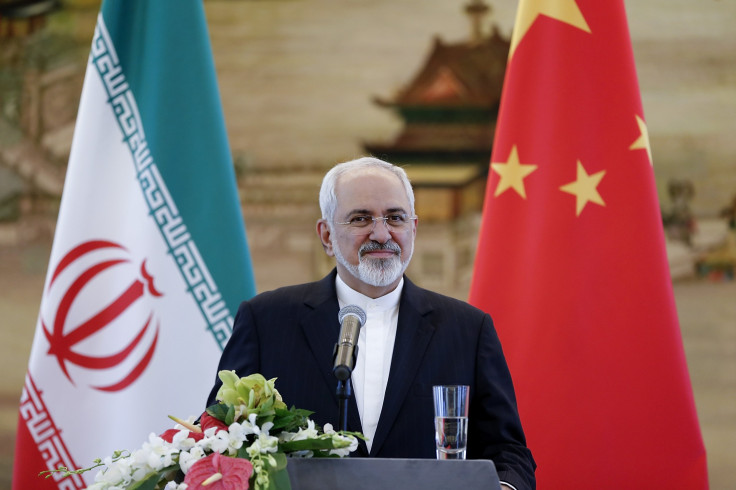 © Copyright IBTimes 2022. All rights reserved.
FOLLOW MORE IBT NEWS ON THE BELOW CHANNELS