US Sanctions On China's Hong Kong Security Law Unanimously Passed By House
KEY POINTS
China passed a new national security law governing Hong Kong on June 30
On July 1, the U.S. House of Representatives passed a bill imposing sanctions on banks doing business with Chinese officials oppressing Hong Kong's pro-democracy
The Senate passed its own, but more comprehensive version, of this bill on June 25
The U.S. House of Representatives and Senate have now passed separate bills punishing China for approving Hong Kong's harsh new national security law.
This law, which effectively bans all opposition activity in Hong Kong, will also kill the one country, two systems concept that kept Hong Kong a democratic enclave inside China's communist system since 1997. The national security law was approved June 30 by the National People's Congress (NPC), China's rubber-stamp legislature.
On Wednesday, the House passed via unanimous consent a bill imposing sanctions on banks doing business with Chinese officials oppressing Hong Kong's pro-democracy protestors.
House Speaker Nancy Pelosi, D-CA, said China's new national security law "signals the death of the one country, two systems" model followed by China with respect to Hong Kong since 1997.
"The law is a brutal, sweeping crackdown against the people of Hong Kong, intended to destroy the freedoms they were promised," Pelosi pointed out.
The House bill modifies the Senate version sponsored by Sen. Pat Toomey, R-PA, and Sen. Chris Van Hollen, D-MD. On June 25, the Senate approved Toomey and Van Hollen's "Hong Kong Autonomy Act." The bill strengthens the federal government's ability to sanction persons violating China's commitments to Hong Kong under the Sino-British Joint Declaration and the Basic Law. The bill also passed via unanimous consent. It was the Senate's response to moves by China to impose its new national security law over Hong Kong.
The bill provides for punitive measures against individuals and requires sanctions against any foreign financial institution knowingly conducting "significant transactions" (as defined by the U.S. Treasury) with designated individuals.
The legislation requires the secretary of the Treasury department be consulted in the processes of identifying foreign persons to be sanctioned. It also transfers the authority of identifying the foreign financial institutions from the Department of State to the Treasury. The bill will go to president Donald Trump for his signature, likely by Thursday.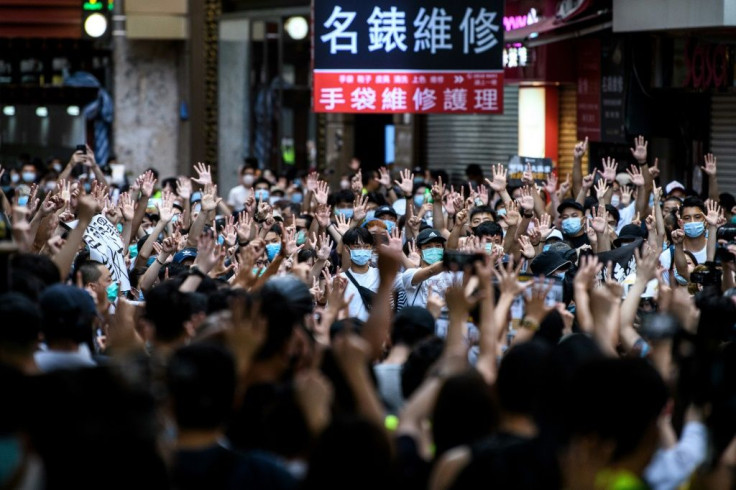 Experts say China's new national security law legalizes China's control over Hong Kong's legal system. It will establish parallel police and legal systems for Hong Kong that are loyal to Beijing and not accountable to local authorities, Politico noted.
"At that point Hong Kong's legal system simply does not apply," Carole Petersen, a professor of law at the University of Hawaii, told Politico. "The mainland Chinese criminal procedure will take over and the person will be prosecuted and tried under mainland law, presumably in the mainland."
The national security law establishes four offences: secession, subversion, terrorism and collusion with foreign forces to endanger national security. Each offense is so broadly-defined seemingly making it easy for China to prosecute anyone.
© Copyright IBTimes 2023. All rights reserved.
FOLLOW MORE IBT NEWS ON THE BELOW CHANNELS