US Sanctions Threatens Lives of Millions of Afghans, UN Urges Assistance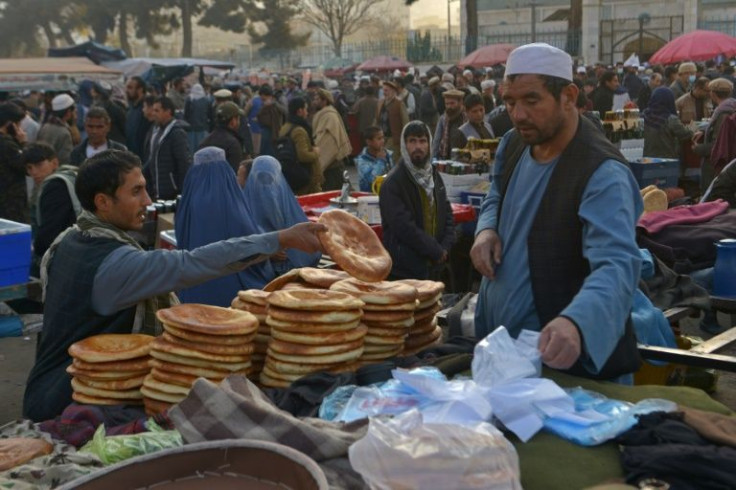 Millions of Afghans are on the "verge of death" as U.S. sanctions threaten half of Afghanistan's population with food insecurity, cripple its banking system, and cause food prices to skyrocket. The country is also facing one of the worst droughts in decades prompting immediate U.N. assistance.
A staggering 22.8 million people are facing food insecurity with another 8.7 million facing famine as emaciated children and mothers are overwhelming malnutrition wards at Afghan hospitals. The drought will only complicate the crisis as Afghanistan's wheat harvest is going to be 25% below average, according to the U.N.
Millions of children's lives will be in jeopardy with winter drawing near, prompting urgent humanitarian aid.
"We need to separate the politics from the humanitarian imperative," Mary-Ellen McGroarty, the World Food Program's country director for Afghanistan, told the New York Times. "The millions of women, of children, of men in the current crisis in Afghanistan are innocent people who are being condemned to a winter of absolute desperation and potentially death."
Secretary-General Antonio Guterres told reporters that "freezing temperatures and frozen assets are a lethal combination for the people of Afghanistan." He said it is "absolutely essential" to drop the sanctions in order to avoid "a meltdown that would lead to poverty, hunger and destitution for millions."
Guterres said it's important for the U.S. to play a role because they have frozen $7 billion in Afghan foreign reserves.
Last week the World Bank transferred $280 million in frozen donor funding to the U.N. children's agency, UNICEF, and the World Food Program. The U.N. is currently appealing $5 billion in aid to help the 22 million Afghans struggling with the humanitarian crisis as well as another 5.7 million Afghans who have fled to five neighboring countries. If the funding is achieved it will amount to one-quarter of Afghanistan's total economic output in 2020, according to the World Bank.
U.N. refugee chief Filippo Grandi said that "the international community must do everything it can" to prevent a catastrophe in Afghanistan.
© Copyright IBTimes 2023. All rights reserved.