US Seeks Chinese Support For Tougher Line On North Korea's Nuclear Program, But Beijing Faces Contradictory Pressures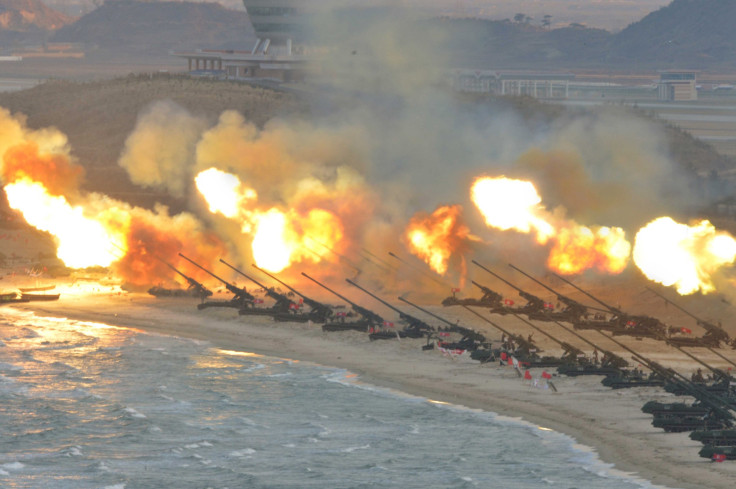 SHANGHAI — In advance of this week's nuclear security summit in Washington, President Obama called on the international community to "remain united in the face of North Korea's continued provocations."
Such comments were likely targeted, at least in part, at China. As Pyongyang's traditional ally and biggest trading partner — as well as its only major remaining friend — Beijing's attitude is seen as key to resolving the issue of North Korea's nuclear ambitions. Yet questions remain about how far China will go, with some analysts seeing its hands tied by fears of destabilization on the Korean peninsula and suspicion of U.S. motives.
China has been unusually critical of North Korea since its claim in January to have carried out its first hydrogen bomb test — a move followed by its launch of a long-range rocket and claims from Pyongyang that it had miniaturized nuclear warheads for such missiles.
Soon afterwards, Beijing supported the toughest U.N. Security Council sanctions against North Korea, and there have been reports that China has turned away North Korean vessels and halted imports of North Korean coal under terms of the sanctions.
Yet many analysts see China's position as ambivalent in the face of conflicting pressures. On the one hand China has called for a Korean peninsula free of nuclear weapons, and experts say Beijing has grown increasingly frustrated with Pyongyang's erratic and provocative behavior.
North Korea Overview | FindTheData
"North Korea's nuclear test was totally unhelpful to bilateral ties and regional stability," Shen Dingli, associate dean of international relations at Shanghai's Fudan University told International Business Times recently. China now sees Pyongyang "more as a liability than an ally," he added.
Another Chinese academic, Zhu Feng, also argued that China "now clearly sees North Korea as a burden." Writing in the New York Times, he suggested that by agreeing to the new sanctions, "Beijing seems to be expediting North Korea's bankruptcy and signaling political abandonment of its traditional ally."
And Chinese media have also argued that the nation's public opinion has turned against Pyongyang, amid much mockery of North Korean leader Kim Jong Un on Chinese social media sites — making it harder for China to turn a blind eye to its behavior.
"A growing number of Chinese, both elites and the general public, deem North Korea a burden and an annoying neighbor instead of an old friend," said a commentary in the official Global Times recently, citing estimates that at least 60 percent of citizens opposed Pyongyang's actions. "The more China's policy in this regard departs from public opinion, the more political cost China has to pay."
Nevertheless, Chinese experts have also made it clear that Beijing remains highly alarmed at the prospect of any collapse of its neighbor, fearing this could lead to a refugee crisis on its northeastern border.
One Chinese academic did recently appear to break a taboo by arguing that a South Korea takeover of Pyongyang, in the event of a war between the two Koreas, could be economically beneficial to China. But Beijing has expressed its opposition to proposals, announced after the North Korea test, to deploy the U.S.-developed THAAD missile defense system in South Korea — with some Chinese academics arguing this would also be targeted at China, and could lead to a "destructive arms race" in the region.
The Global Times added that the U.S. was making use of tension in the region to step up its capabilities in the area: "Washington wants to pull Seoul to its side and intensify the military pressure on China," it said.
These continuing suspicions are seen as likely to undermine the prospects of full cooperation between China and the U.S. on the Korean issue — though there have been heightened contacts between the two sides over the topic in recent weeks.
Experts say China is likely to stick to its strategy of calling for a restart of stalled six-party talks — also involving the U.S., Japan, Russia and South Korea — on the issue. Beijing has also called for the U.S. and North Korea to hold direct bilateral talks, as Pyongyang has previously requested. Yet in the current climate of mutual suspicion, this is seen as highly unlikely.
Some analysts have argued that China's worries about the possible deployment of the THAAD system in South Korea could be an incentive for Beijing to increase pressure on Pyongyang. Yet there are also reports that, even if China is seeking to enforce sanctions against North Korea more strictly, smugglers are likely to step up activities across the two countries' shared border.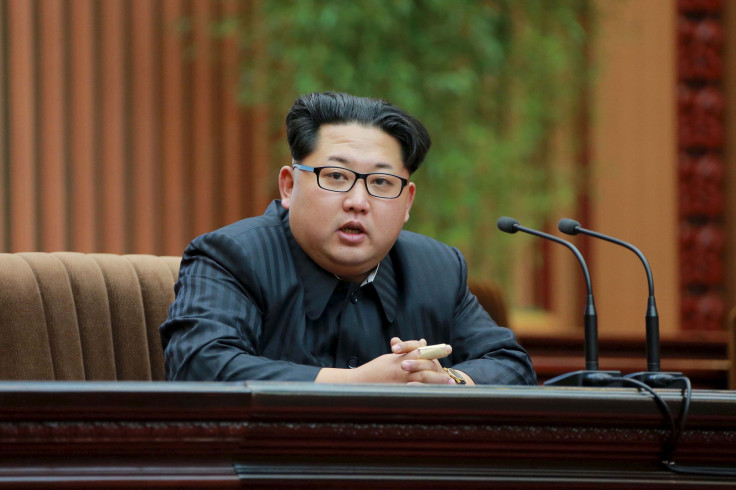 And the erratic behavior of Kim Jong Un — who as well as pledging more nuclear tests, is believed to have had a number of top officials executed — has led to questions as to just how much influence Beijing has over Pyongyang these days. The sudden cancellation of a tour of China by a North Korean female singing troupe, believed to be Kim's personal favorites, in December was seen as a sign of growing tension between the two sides.
Not for nothing, perhaps, did one Chinese expert write in the Global Times recently that the "prospect of solving the North Korea nuclear problem is depressing."
© Copyright IBTimes 2023. All rights reserved.