US Sent Two Cobra Ball Spy Planes To Russia's East Coast During Kremlin's 'Sarmat' Missile Test: Report
KEY POINTS
Flight-tracking data showed the planes close to St. Matthew Island in the Bering Sea
They were observing the missile's MIRV test warheads as they reentered the earth
An aviation expert said he was unaware of any two-ship RC-135S mission ever
In a rare and significant move, two U.S. Air Force RC-135S Cobra Ball intelligence-gathering aircraft reportedly flew toward the east coast of Russia on Wednesday, around the same time the Kremlin test-fired its "superweapon" Sarmat intercontinental ballistic missile. This comes as the U.S. maintained that Russia had notified it in advance about the test.
The two RC-135S aircraft took off from Eielson Air Force Base in Alaska and flew in formation toward Russia's Far East coast, reported The Drive. Online flight-tracking software data revealed the planes close to St. Matthew Island, a remote and uninhabited outpost of Alaska in the Bering Sea.
The RC-135S Cobra Ball intelligence-gathering aircraft is a rapidly deployable aircraft equipped with multiple sensors to detect ballistic targets.
The planes were reportedly observing the missile's multiple independently targetable reentry vehicle ( MIRV ) test warheads as they returned to Earth at the Kura Proving Ground on the Kamchatka Peninsula, in the Russian Far East.
Though the spy planes would typically hover closer to the Russian coast, with an orbit area off Klyuchi, also on the Kamchatka Peninsula, they got delayed Wednesday, with the reentry happening before the jets reached their planned station.
According to Robert S. Hopkins, III, an independent scholar and aviation historian, such a dual mission is a rarity, and he was "unaware of any two-ship RC-135S mission ever, although that doesn't mean one didn't happen to verify systems calibration."
"There were missions where the RC-135S (59-1491) and RC-135E (62-4137) flew together, but those were apparently rare. Until they had three Cobra Balls, we just had 662 and 663, and one was often in programmed depot maintenance or some mod, or off-station for another collection (ocean target rather than Kura). A dual mission could have happened, but no one has ever shared that with me. I can't prove a negative, but I've never heard of one," Hopkins told The Drive.
The report added that Wednesday's dual flight hinted that the U.S. intelligence officials were so desperate to collect data on this test. That said, two Cobra Balls at the same time could also have other purposes too, like collecting data at different altitudes to cover the ICBM's re-entry or test new equipment.
Another logical explanation would be that one Cobra Ball might have had a technical snag, forcing officials to launch the spare. However, once the primary jet was flight-ready, it might have taken off too, joining the spare in the same area.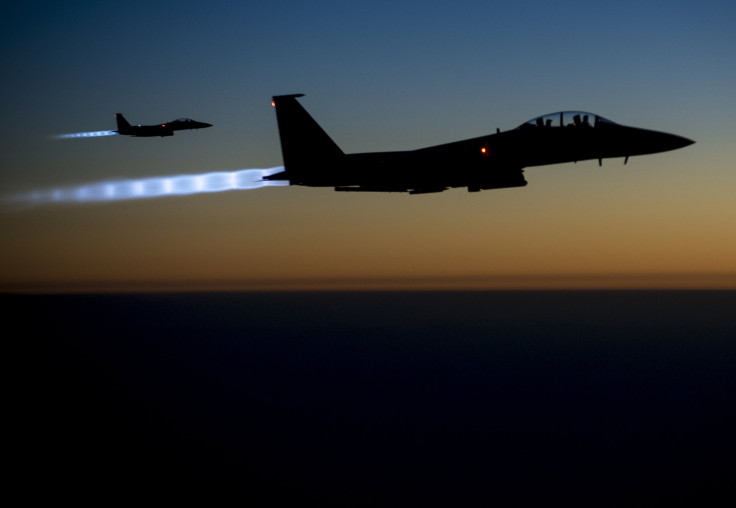 © Copyright IBTimes 2022. All rights reserved.
FOLLOW MORE IBT NEWS ON THE BELOW CHANNELS