US Spy Planes Shift Focus From South China Sea. Here's Where They Are Going
KEY POINTS
China is engaged in a territorial conflict with Japan in the East China Sea
The U.S. reaffirmed its commitment to defending the disputed islands in the region
The U.S. military also carried out several operations around Taiwan, irking China
As it continues to clip Beijing's growing ambitions in the South China Sea, the U.S. has its eyes trained on the East China Sea as well, a China-based think-tank said in its monthly report.
According to the South China Sea Strategic Situation Probing Initiative, the U.S. focus is slowly shifting to the East China Sea, where China is in a territorial conflict with Japan, a prominent U.S. ally. This is evident from the "significant" increase in flights over the East China Sea, reports South China Morning Post.
The report adds that the number of spy planes that flew over the South China Sea during June fell by almost half, compared to May. The U.S. military conducted 36 reconnaissance flights over the South China Sea in June.
The 22 spy planes that scanned the East China Sea included an E-3B early warning aircraft, RC-135U electronic reconnaissance aircraft, MQ-4C unmanned reconnaissance aircraft and RQ-4 unmanned reconnaissance aircraft.
The report adds that the US RC-135U aircraft flew directly into the East China Sea area of China's air defense identification zone (ADIZ) on June 3. The plane, which took off from Kadena base in Japan, flew into the East China Sea before taking a west turn towards China.
Of late, China has been turning up the heat in the East China Sea as well. In April, Beijing reasserted its claim over the Japanese-controlled Senkaku Islands by issuing a landform survey report on the Senkaku Islands. This triggered Japan which said the survey was based on the assumption that China has a claim to the islands.
Last month, China Coast Guard vessels entered Japanese-administered Senkaku Islands in the East China Sea, further stoking tensions between the two nations. The U.S. had recently reaffirmed its commitment to defending the disputed East China Sea islets known as the Senkaku in Japan.
The U.S. military proved its intention to counter China through several operations around Taiwan as well. According to the report, a U.S. Navy P-8A anti-submarine patrol aircraft took off from Okinawa, Japan, and crossed the Taiwan Strait from north to south, marking the first such operation since the P-8A was deployed in the West Pacific in 2013.
Also, the U.S. flew in three senators to Taiwan on June 6 on a C-17A aircraft instead of a civilian plane that normally performs such tasks, a move that did not sit well with China.
The report also points out another factor that prompted the U.S. to pay attention to the East China Sea. The large-scale military exercise conducted by Russia off the coast of Hawaii in mid-June may also have forced the surveillance forces to divert their forces to the region.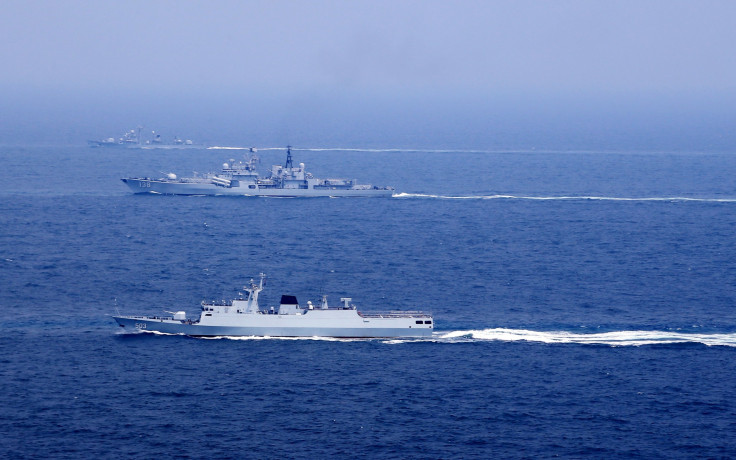 © Copyright IBTimes 2023. All rights reserved.