US Soccer Star Christian Pulisic Linked To Chelsea, Liverpool And Tottenham In Transfer Rumors?
The English Premier League might get a young, American talent soon. Reports indicate Borussia Dortmund midfielder Christian Pulisic could be on the move to the U.K. soon.
According to British tabloids, the 20-year-old could be on his way to either Chelsea or Liverpool in the winter transfer window.
Over the summer, the Daily Mirror reported that Chelsea were in talks with Dortmund in a deal worth roughly £65 million.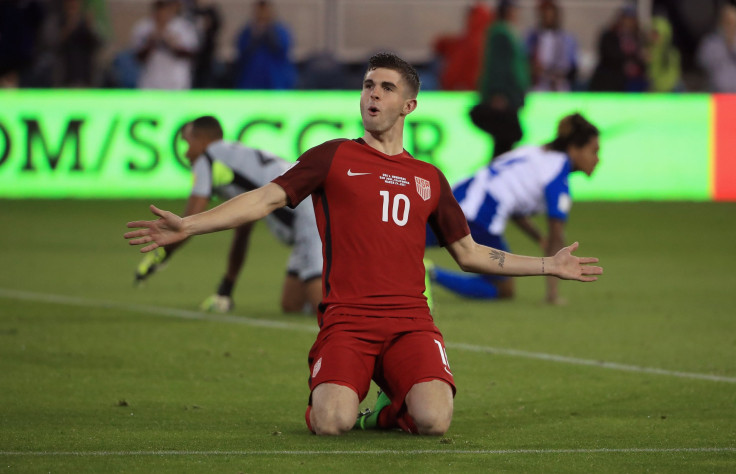 The Daily Mail followed that up on Nov. 17 that Chelsea were trying to strike a deal in January. The next day, the Mirror reported that Liverpool were willing to part ways with 25-year-old Brazil midfielder Fabinho to fund a £70 million deal to land Pulisic. The Mirror, however, reports that Chelsea "are leading the chase."
Pulisic is considered among the best American talents to come along since Landon Donovan and Clint Dempsey -- two players who spent time in the Premier League. Dempsey spent a good portion of his career in London with Fulham and also featured for Tottenham, another club that reportedly has shown interest in Pulisic.
Pulisic is under contract until 2020.
© Copyright IBTimes 2023. All rights reserved.