US Solar Market Is Catching Up To China As Developers Rush To Tap Critical Investment Tax Credit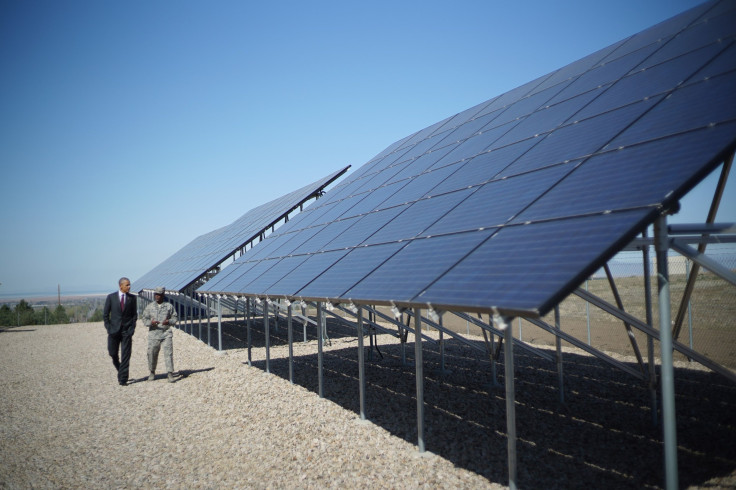 America's solar industry is steadily catching up to China, the largest solar power market in the world. U.S. developers are on track to install a record number of rooftop and large-scale solar projects this year and next as companies race to take advantage of a fading federal tax incentive, analysts said Wednesday.
By the end of 2016, the total U.S. installed photovoltaic (PV) capacity could nearly double from today to 41,000 megawatts, GTM Research and the Solar Energy Industries Association found in a new report.
"We've become increasingly on par with China, at least in 2016," said Cory Honeyman, a senior solar analyst with GTM Research in Boston. Next year "will be the golden year for solar," he added.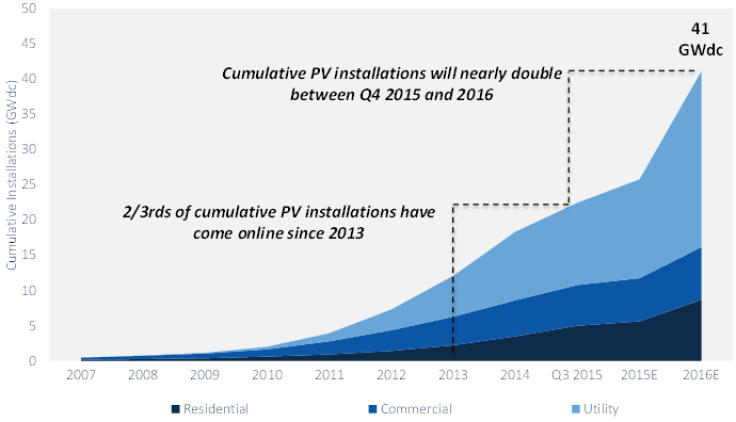 Fueling the solar rush is a looming drop-off in the solar Investment Tax Credit, which will shrink from 30 percent of total project costs to just 10 percent after Dec. 31, 2016. The building boom will likely halt dramatically in 2017 unless Congress votes to freeze the subsidy. But in the meantime, all the new construction will propel the U.S. solar market -- now the world's third largest after Japan and China -- into second place.
The U.S. installed 1,361 megawatts of solar PV capacity in the July-September period, bringing the nation's total capacity to 24,000 megawatts -- enough to power roughly 5 million average U.S. homes, according to the Wednesday solar report. Between now and the end of next year, developers are expected to install a record 17,000 megawatts of rooftop, commercial and utility-scale projects across the country.
That's roughly the same amount of solar power that China is expected to add in 2016 alone, Honeyman said. The Chinese government has established aggressive targets and incentive programs for solar power as part of a broader effort to curb the country's greenhouse gas emissions and meet rising electricity demand. By the end of next year, China's total solar market could reach 61,300 megawatts, the GTM Research analyst said.
© Copyright IBTimes 2023. All rights reserved.