US Spends $7.5M Per Day On Military Operations Against Islamic State In Iraq, Pentagon Says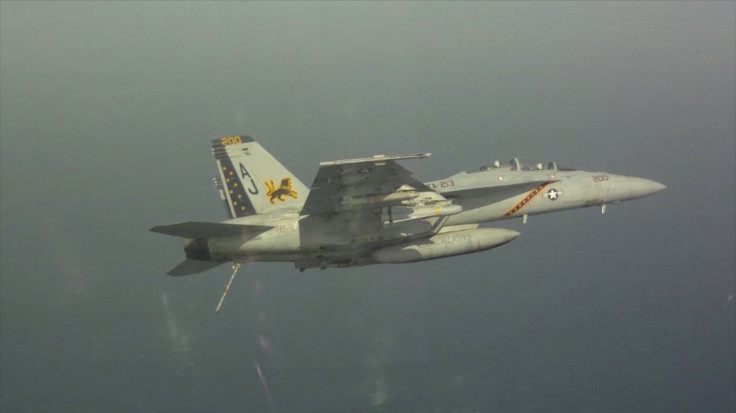 U.S. military strikes against Islamic State militants in Iraq cost an average of $7.5 million per day, a Pentagon spokesman said Friday. In total, the government has spent about $500 million since military operations in Iraq began in mid-June.
"(The cost) has varied since the beginning in mid-June but on average it's costing about $7.5 million per day," Rear Admiral John Kirby, a Pentagon spokesman, said via Reuters. "That's based on a snapshot of the operations that have occurred as of the 26th of this month."
As of Wednesday, the Pentagon's official count of U.S. airstrikes against the Islamic State, formerly known as ISIS, stood at 101, the Wall Street Journal reported.
As military officials continue to weigh the possibility of an expanded military response to the threat posed by the Islamic State, U.S. President Barack Obama said Thursday he wasn't ready to raise the subject with Congress.
"I don't want to put the cart before the horse. We don't have a strategy get," Obama said at a news conference. "The options that I'm asking for from the Joint Chiefs focuses primarily on making sure that [the Islamic State] is not overrunning Iraq."
Obama announced on June 19 that he had ordered 300 "military advisers" to Iraq with a mandate to help the Iraqi government to halt the spread of Sunni militants affiliated with the Islamic State, CNN reported.
"We have had advisers in Iraq through our embassy and we are prepared to send a small number of additional American military advisers -- up to 300 -- to assess how we can best train, advise and support Iraqi security forces going forward," Obama said. "American forces will not be returning to combat in Iraq but we will help Iraqis as they take the fight to terrorists who threaten the Iraqi people, the region and American interests as well."
© Copyright IBTimes 2023. All rights reserved.
FOLLOW MORE IBT NEWS ON THE BELOW CHANNELS