US Stock Futures Point To Lower Open Ahead Of Corporate Earnings, Fresh Concerns Over US Fed Policy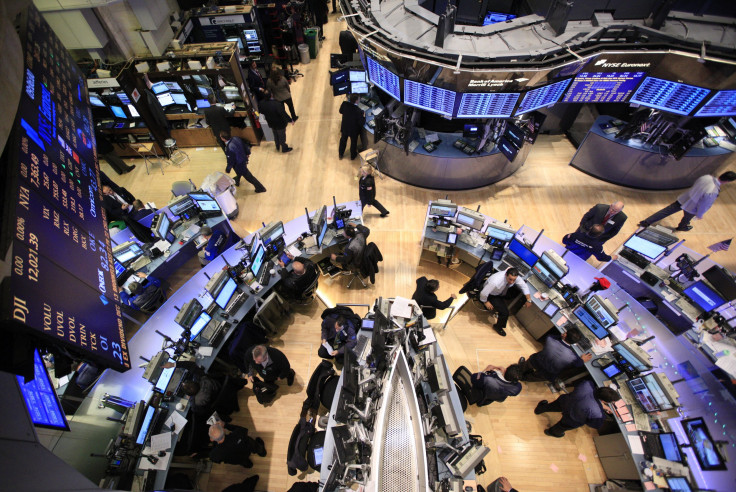 U.S. stock index futures point to a lower open on Wednesday, ahead of more quarterly earnings reports from major American companies, even as strong manufacturing data from Germany failed to prop up European shares, which fell over concerns that the U.S. Federal Reserve might start winding down stimulus measures by the end of the year.
Futures on the Dow Jones Industrial Average were down 0.47 percent, while futures on the Standard & Poor's 500 Index were down 0.34 percent and those on the Nasdaq 100 Index were down 0.22 percent.
Markets across the world were rattled after a U.S. Federal Reserve official said, on Tuesday, that the Fed may scale down its $85 billion-a-month asset purchase program as early as September, citing forecasts for a stronger economic recovery in the second half of the year.
"We are quite likely to reduce the flow of purchases rate starting later this year - I couldn't tell you exactly which month that will be - and it's likely to wind down over time in a couple or few stages," Charles Evans, president of the Chicago Federal Reserve Bank, told reporters at the regional Fed's headquarters, Reuters reported.
He also did not rule out the possibility of a scale-down in its bond-buying program by September, becoming the third Fed official in two days to hint that the central bank might begin winding down the quantitative easing process as early as September, Reuters reported.
On the earnings front, a number of major companies, including Duke Energy Corp. (NYSE:DUK), Devon Energy Corp. (NYSE:DVN), Celgene Corp. (NASDAQ:CELG), EOG Resources Inc. (NYSE:EOG) and Time Warner Cable Inc. (NYSE:TWC) will announce quarterly earnings before market hours. CenturyLink Inc. (NYSE:CTL), Mondelez International Inc. (NASDAQ:MDLZ), Green Mountain Coffee Roasters Inc. (NASDAQ:GMCR) and Prudential Financial Inc. (NYSE:PRU) will announce their earnings after markets close on Wednesday.
In Europe, Germany's industrial production soared by 2.4 percent in June, compared to a decline of 0.8 percent in the previous month, and beating analysts' expectations of a modest rise of 0.3 percent. In UK, the Bank of England provided forward guidance on its monetary policy saying that it would keep its key interest rate at a record low until the nation's unemployment rate falls below 7 percent.
But, European markets traded lower over concerns that the Fed's easy money policy could end soon, triggering fund outflows from emerging economies.
The Stoxx Europe 600 index was trading down 0.3 percent, London's FTSE 100 was down 0.77 percent, and Germany's DAX-30 was down 0.45 percent, while France's CAC-40 was trading flat.
In Asia, most markets traded lower on Wednesday, suffering losses triggered by concerns over the future of U.S. monetary policy. Japan's Nikkei ended down 4 percent as the yen strengthened against the dollar while Australia's S&P/ASX 200 ended down 1.85 percent.
China's Shanghai Composite index ended down 0.67 percent and Hong Kong's Hang Seng Index lost 1.53 percent. South Korea's KOSPI Composite index lost 1.48 percent, while India's BSE Sensex ended down 0.36 percent.
© Copyright IBTimes 2023. All rights reserved.