US Stock Futures Signal Flat Open Ahead Of Consumer Price Index, Industrial Production Data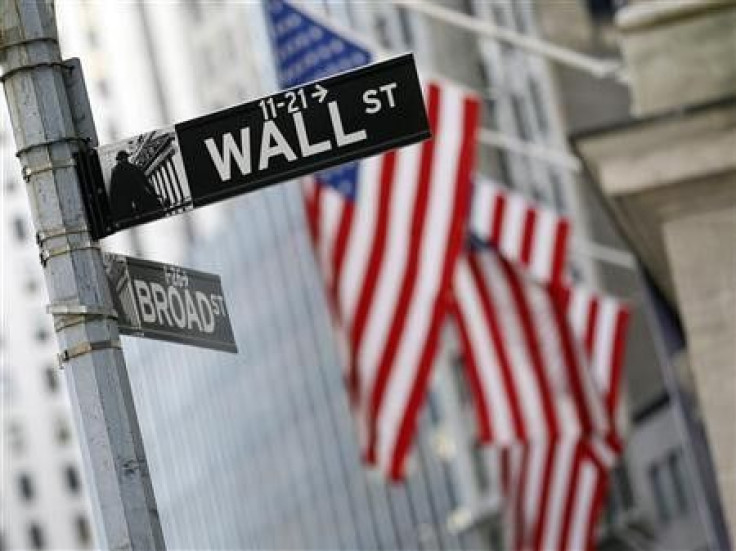 U.S. stock index futures pointed to a flat open Friday ahead of the publication of Labor Department's Consumer Price Index (CPI) for February and the Industrial Production and Capacity Utilization report by the Federal Reserve.
Futures on the Dow Jones Industrial Average were up 0.03 percent, futures on the Standard & Poor's 500 Index were down 0.02 percent and those on the Nasdaq 100 Index were up 0.12 percent.
Investors are expected to focus on the Dept. of Labor's CPI for February to be published Friday. The CPI, which measures the change in the price of goods and services from consumers' perspective, is expected to rise 1.9 percent in February on an annual basis compared to 1.6 percent in January, while core inflation probably edges up to 2 percent from 1.9 percent in the previous month.
Investors will also focus on the Industrial Production and Capacity Utilization report and the Empire State Manufacturing Survey for March to be published before the opening bell. Industrial production is expected to show a 0.4 percent gain in February, while the capacity utilization rate might have risen to 79.3 percent
The Empire Manufacturing Index, which rates the relative level of the general business conditions in New York State, likely continued to improve in March to 11.0 compared to February's 11.00. A less than zero reading signals worsening conditions. The index covers northern New Jersey and southern Connecticut.
In addition, the University of Michigan's index of consumer sentiment will be released after the opening bell. The preliminary index for March, which rates the relative level of current and future economic conditions, is expected to rise to 78.5 from 77.6 in February.
The U.S. stock markets advanced Thursday with the Dow Jones Industrial Average recording its eighth consecutive closing high as investor sentiment was buoyed after official data showed that weekly jobless claims declined for the third week in a row and the four-week moving average hit a near five-year low, indicating fresh signs of strength in the U.S. labor market. The Dow Jones Industrial Average gained 0.58 percent, the S&P 500 Index was up 0.56 percent and the Nasdaq Composite Index advanced 0.43 percent.
Data released by the Department of Labor showed that jobless claims, which measure the number of individuals who filed for unemployment insurance for the first time last week, unexpectedly fell 332,000 in the week ending Mar.9 while analysts expected claims to rise to 350,000 from a revised by 342,000 from the previous week.
European stock markets were trading mixed. Germany's DAX30 was up 0.03 percent, France's CAC 40 declined 0.25 percent and London's FTSE 100 slipped 0.04 percent.
Asian stock markets mostly advanced Friday as upbeat U.S. jobs data and news that Haruhiko Kuroda, who is known to be in favor of aggressive monetary easing, was confirmed as the next Bank of Japan (BOJ) governor buoyed sentiment. Japan's Nikkei surged 1.45 percent and Chinese Shanghai Composite gained 0.36 percent while South Korea's KOSPI Composite declined 0.78 percent.
The upper house of Japan's parliament has approved the nomination of Haruhiko Kuroda, former governor for Asia Development Bank and an aggressive advocate of monetary easing policy, as the next BOJ governor, along with deputy governor nominees Kikuo Iwata and Hiroshi Nakaso. All three were approved by the lower house, Thursday.
© Copyright IBTimes 2023. All rights reserved.