US Stock Futures Signal Higher Open Ahead Of ADP Employment Report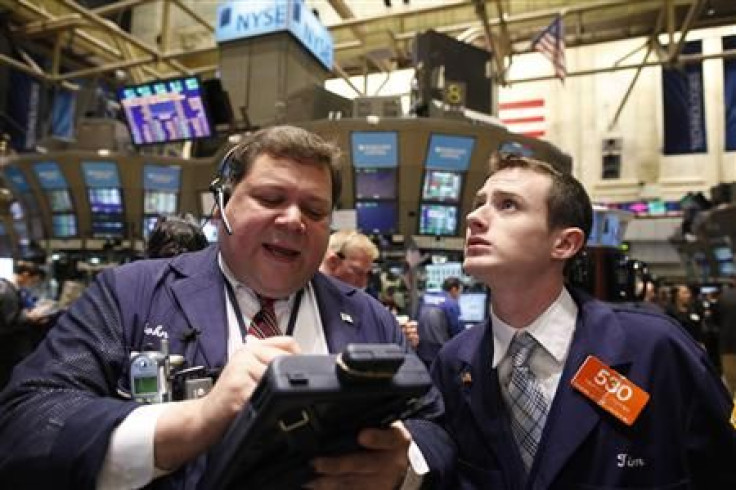 The U.S. stock index futures point to a higher open Wednesday ahead of the Automatic Data Processing's (ADP) National Employment Report.
The futures on the Dow Jones Industrial Average were up 0.43 percent, the futures on the Standard & Poor's 500 Index were up 0.43 percent and those on the Nasdaq 100 Index were up 0.45 percent.
Investors are likely to focus on ADP's National Employment Report to be released Wednesday. The report is a measure of the monthly change in nonfarm private employment data based on the payroll data of approximately 400,000 U.S. business clients. It is expected to rise by 125,000 jobs in November, down from 158,000 in October.
The Institute for Supply Management's (ISM) non-manufacturing Purchasing Managers' Index (PMI) will be reported Wednesday. The ISM non-manufacturing index, which rates the relative level of business conditions, including employment, production, new orders, prices, supplier deliveries and inventories, is expected to fall to 53.5 in November, down from 54.2 in October. A level above 50 represents expansion in the industry.
The Commerce Department's factory orders report will be released later Wednesday. The report, which measures the change in the total value of the new purchase orders placed with manufacturers each month, is expected to rise 0.1 percent in October, down from a 4.8 percent increase in September. The report will also include a revision of the durable goods orders data released about a week earlier, as well as the new data on non-durable goods order.
On Tuesday, the U.S. stocks fell as investor confidence was weighed down amid uncertainty over whether the Congress would reach a deal to avert the fiscal cliff. Market players worry that unless the Congress acts, the scheduled rise in tax rates and spending cuts will plunge the economy into a recession early next year.
The Dow Jones Industrial Average fell 0.11 percent, the S&P 500 Index was down 0.17 percent and the Nasdaq Composite Index dropped 0.18 percent.
Asian stocks rose Wednesday amid hopes that Chinese leaders would take up policy measures that would ensure the revival of the growth momentum of the world's second-largest economy. Hong Kong's Hang Seng advanced 380.35 points, South Korea's Kospi Composite Index rose 11.86 points, Japan's Nikkei was up 36.38 points and India's Sensex gained 55.83 points.
European markets rose Wednesday after the getting positive cues from Asia. London's FTSE 100 was up 27.22 points, Germany's DAX 30 index rose 39.66 points and France's CAC 40 gained 18.75 points.
© Copyright IBTimes 2023. All rights reserved.