US Stock Futures Signal Slightly Higher Open As Global Growth Concerns Persist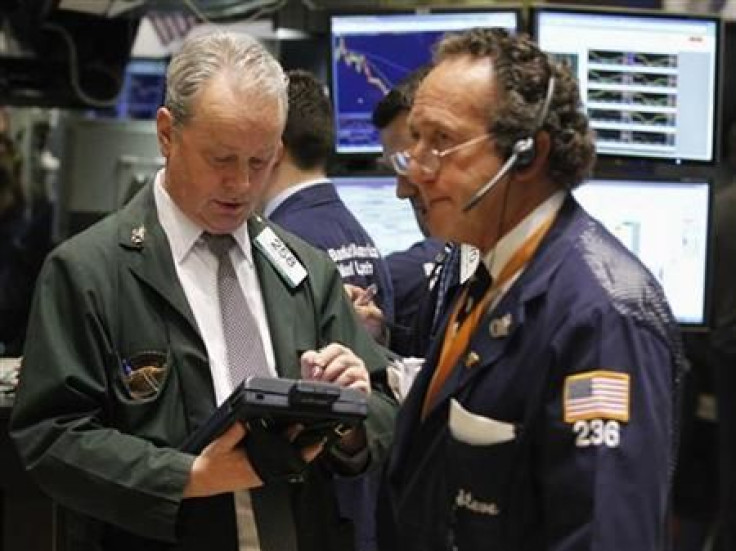 The U.S. stock index futures point to a slightly higher open Tuesday as investors maintain a watchful mode amid the continuing concerns over the weakening global economic growth.
The futures on the Dow Jones Industrial Average were up 0.01 percent, the futures on the Standard & Poor's 500 Index were up 0.09 percent and those on the Nasdaq 100 index were up 0.03 percent.
Autodata Corp will report Tuesday the total vehicle sales, which measures the change in the number of new vehicles sold domestically in the reported month. "We expect motor vehicles sales to edge up slightly to a 14.5 million unit sales rate in September, from a 14.46 million unit rate in August. Automobile sales have recently been one of the stronger-performing areas in the economy, and we expect that momentum held in September," Credit Agricole said in a note.
On Monday, the U.S. markets rose as investor confidence was lifted to know that the country's manufacturing activity improved in September. According to the data released Monday by the Institute of Supply Management (ISM), Manufacturing Purchasing Managers Index (PMI) rose to a four-month high of 51.5 in September from 49.6 in August.
The index climbed to the area of expansion since the reading is below 50. The improvement of the manufacturing activity would decrease fears of the likelihood of a sharp retardation in the economy.
The Dow Jones Industrial Average rose 0.58 percent, the S&P 500 Index was up 0.27 percent and the Nasdaq Composite Index declined 0.09 percent.
European markets fell Tuesday as investor sentiment turned negative with concerns over the mounting debt pressure faced by the euro zone as Spain has not yet sought help to reduce its increasing borrowing costs. London's FTSE 100 was down 30.68 points, Germany's DAX 30 index fell 48.54 points and France's CAC 40 declined 30.74 points.
Stock markets in China, Hong Kong and India were closed Tuesday for holiday. Japan's Nikkei Stock Average and South Korea's KOSPI marginally fell Tuesday as market players remained cautious with concerns of economic growth in the region.
Meanwhile, South Korea's consumer price index rose 2.0 percent in September compared to the same month the earlier year, up from 1.2 percent increase in August. Since it remains within the Bank of Korea's target range of 2-4 percent, market players are expecting a cut in the interest rate.
© Copyright IBTimes 2023. All rights reserved.