US Stock Market Futures Down 100 Points After Oil Price Surge, Saudi Attack
Investors are resigned to a bleak Wall Street opening Monday -- and hope it doesn't take a turn for the worse -- after U.S. stock futures on all three major indices plunged Sunday night. This drop came after a surge in oil prices following Saturday's shattering aerial drone attacks on two of Saudi Arabia's main oil refining and production installations.
West Texas Intermediate futures skyrocketed more than 11% to trade at $61.25 per barrel after the attacks. The drone strikes temporarily interrupted about half of Saudi Arabia's daily crude production.
Dow Jones Industrial Average futures fell 168 points as of 8:18 p.m. ET Sunday. This suggests a loss of at least 172.52 points at Monday's open. The S&P 500 and the NASDAQ Composite 100 futures were also down. Larger losses are likelier for all three indices as Monday wears on.
Monday's widely anticipated downturn will be the first retreat in nine days for the Dow, which roared to within 1 percent of a new record high on Friday. A decline Monday will also snap an eight-day winning streak for the Dow.
Analysts are worried the twin attacks, which the Yemeni Houthis allied with Iran took immediate credit for but which the Trump administration blamed on Iran, will add to the already palpable deceleration in global economic growth.
S&P Global Platts estimates that Brent oil (the international benchmark) might see a $5 or $10 price jump from its current levels.
"While some commentators may call for triple-digit oil prices we would suggest that the sudden change in geopolitical risk warrants not only an elimination of the $5-10/Bbl discount on bearish sentiment, but adds a potential $5-10/Bbl premium to account for now-undeniably high Middle Eastern dangers to supply and the sudden elimination of spare capacity," said S&P Global Platts.
"As such prices are likely to break out of the current $55-65/Bbl options range, to test the high $70s as currently supported by fundamentals."
Hit on Saturday by at least 19 aerial drones were the vital Abqaiq refinery located 205 miles northeast of Riyadh and the Khurais oil drilling field.
Abqaiq is the world's largest oil processing facility and crude oil stabilization plant, and the kingdom's second-largest oilfield. It has a processing capacity of more than 7 million barrels per day (bpd). Khurais is the second largest oil field Saudi Arabia. It has a production drilling capacity of 1.5 million bpd.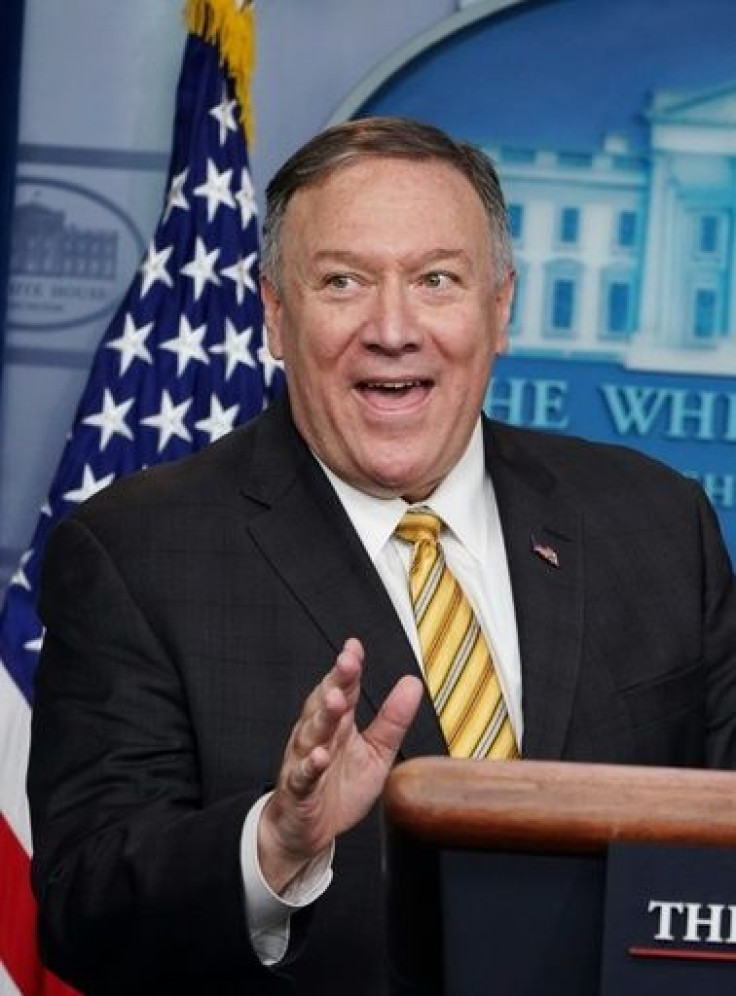 A U.S. airstrike on Iran, which might take place this time, will hurl markets worldwide into chaos, according to analysts. It will also undo all the goodwill created last week by a dialing down of trade tensions between the U.S and China.
On Sunday, president Donald Trump tweeted before the futures open the U.S. might use oil from its Strategic Petroleum Reserve to keep the market "well-supplied."
"Based on the attack on Saudi Arabia, which may have an impact on oil prices, I have authorized the release of oil from the Strategic Petroleum Reserve, if needed, in a to-be-determined amount..." tweeted Trump.
The twin attacks in Saudi Arabia "is the largest supply shock ever. The world is dependent on strategic reserves right now and you will see SPR draws," said Bob Ryan, chief commodities and energy strategist at BCA Research.
"The market could tighten significantly if the outage is indeed weeks and not days."
© Copyright IBTimes 2023. All rights reserved.