US Struggles To Prove That Bashar Assad's Government Launched Chemical Attack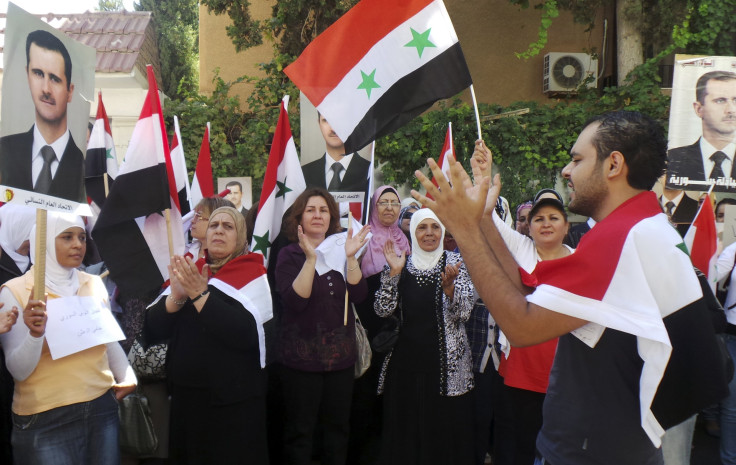 Intelligence agencies in the U.S. and allied nations have not been able to establish that Syrian President Bashar Assad's government ordered the chemical weapons attack on rebel strongholds near Damascus on Aug. 21, hindering President Barack Obama's efforts to achieve global consensus for a U.S.-led military strike on Syria.
U.S. officials admitted that intelligence agencies have not been able to explain the chain of command that ordered the attack in the Damascus suburb of Ghouta, and have yet to ascertain whether Assad was aware of the chemical weapons attack before it was launched or was informed about it later, Reuters reported on Saturday.
Obama and the intelligence community are trying not to repeat the mistake of 2003, when President George W. Bush launched an attack on Iraq alleging that the country possessed weapons of mass destruction -- a claim that was subsequently proved wrong.
On Wednesday, Russian President Vladimir Putin, in a departure from Russia's longstanding opposition to intervention in Syria, said he might allow a United Nations Security Council resolution authorizing the use of force, if it is proved beyond doubt that the Syrian government used chemical weapons.
But, the likelihood of the U.N. naming the perpetrators behind the chemical weapons attack remains remote, as Secretary-General Ban Ki-moon said on Tuesday that the U.N. inspection team did not have the mandate to determine who used chemical weapons against whom, "based on the recognized standards of the international community."
Assad's government blames rebels for the chemical attack, and identifying the actual perpetrators of the attack remains elusive as "decision-making at high levels within foreign governments is always a difficult intelligence target," said Paul Pillar, a former CIA expert on the Middle East, who spoke to Reuters.
Western intelligence agencies are looking into the activities of the government-run Syrian Scientific Studies and Research Council to establish whether it was involved in preparing chemical weapons prior to the attack.
"The best evidence linking the regime to the attack at a high level is the involvement of SSRC, the science center that created the (chemical weapons) program and manages it. SSRC works for the president's office and reports to him," Bruce Riedel, a former senior U.S. intelligence expert, told Reuters.
So far, U.S. officials have not obtained proof that SSRC was involved in the chemical weapons attack, and U.S. allegations against Assad are based largely on anecdotal evidence and reports from non-governmental groups, Reuters reported.
U.S. Secretary of State John Kerry, on Sunday, said that the nerve gas, sarin, was used in Syria, but the U.S. has also not presented any evidence publicly to prove that claim.
© Copyright IBTimes 2023. All rights reserved.