US Supreme Court OKs New Obamacare Challenge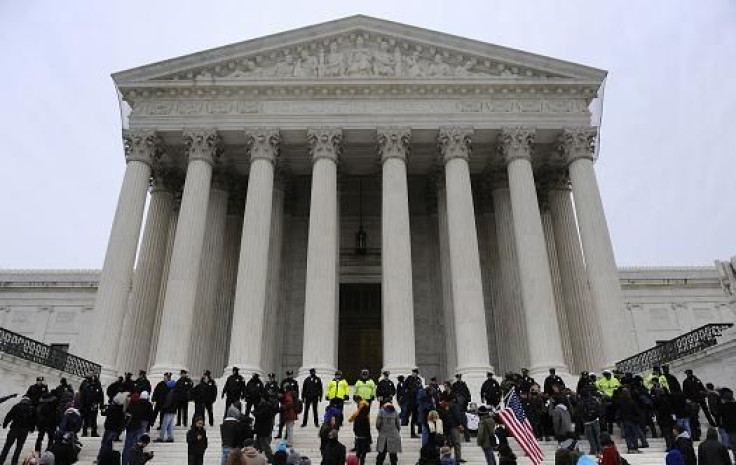 A new legal challenge to the Affordable Care Act will proceed with the Obama administration's blessing.
The U.S. Supreme Court on Monday cleared the way for Liberty University's lawsuit against the health care overhaul to proceed. The Fourth U.S. Circuit Court of Appeals had declined to hear the case, saying it would be premature and citing a federal law -- the Anti-Injunction Act -- that prohibits lawsuits against taxes that have not yet taken effect.
That was before the United States Supreme Court upheld the Affordable Care Act, preserving President Obama's chief domestic achievement by ruling that the federal government has the authority to require all Americans to obtain health insurance. Liberty University has pressed its case since then, saying the high court's ruling has changed the landscape.
The Obama administration did not challenge that notion, and the Supreme Court moved the process forward on Monday by granting Liberty University's petition for a rehearing of the case.
Liberty University's lawsuit reprises the argument that Affordable Care Act's individual mandate is constitutional. The Supreme Court disagreed with that contention in June of 2011, finding that the individual mandate fell within the federal government's power to tax.
Liberty University v. Geithner also takes on a provision of the law requiring businesses with more than 50 employees to provide health insurance. The Virginia university's initial complaint warned that the law's employer insurance mandate, which requires plans to cover birth control, would mean the university "cannot protect their sincerely held religious beliefs against facilitating, subsidizing, easing, funding or supporting abortions."
© Copyright IBTimes 2023. All rights reserved.