US Surge Troops Pulled Out Of Afghanistan; They Accomplished Objectives, Says Panetta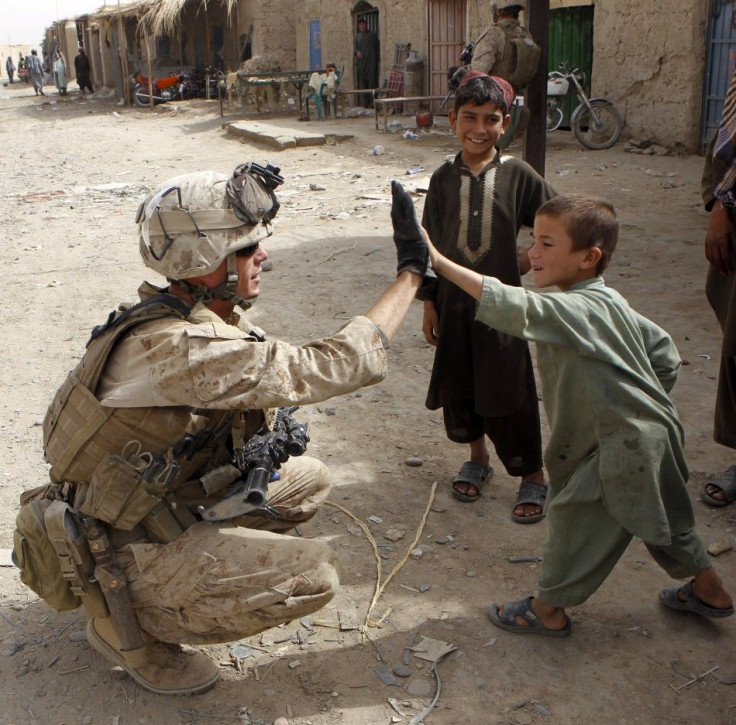 The last of the 33,000 surge troops sent to Afghanistan nearly two years ago to contain the Taliban insurgency have left the country, U.S. Secretary of Defense Leon Panetta said Thursday.
The withdrawal, in the wake of a rise in the so-called "green-on-blue" attacks, leaves 68,000 U.S. troops in the Afghan combat zone. "Green-on-blue," referring to a color coding system used by the military, in which blue refers to the friendly force and green refers to allied forces, is used to indicate insider killings of U.S. and NATO troops in Afghanistan.
NATO, on Tuesday, ordered a cutback in operations with Afghan forces in response to the insider attacks that have killed 50 coalition troops in 2012. The order, indefinitely suspending most security training operations, came from the second most senior U.S. commander in Afghanistan, Lieutenant-General James Terry, and applies to all frontline missions involving units smaller than an 800-strong battalion, Reuters reported.
NATO spokesperson U.S. Colonel Tom Collins had said the decision to suspend operations was only a "temporary and prudent response" to the collapse in trust between the coalition troops and Afghan military.
Experts, however, warned that the decision to cut back joint operations puts the NATO and U.S. strategy to hand over power to Afghan forces by 2014 in jeopardy.
NATO aims to mentor 350,000 Afghan soldiers and police by the end of 2014 when it will transfer all military responsibilities to Afghan forces.
The U.S presence in Afghanistan registered its peak at 101,000 last year and has since been gradually decreasing over the past several months, according to an AP report.
"This week, the ongoing effort in Afghanistan marked an important milestone: the United States military has completed drawing down the surge forces President Obama committed in December of 2009, reducing our presence by 33,000 troops on schedule," Panetta said in a statement Thursday night.
"As we reflect on this moment, it is an opportunity to recognize that the surge accomplished its objectives of reversing Taliban momentum on the battlefield, and dramatically increased the size and capability of the Afghan National Security Forces (ANSF)," he said.
Panetta said the accomplishments in containing Taliban's growth in the region have allowed the U.S. and its ISAF (International Security Assistance Force) coalition partners to begin the process of power transition.
"At the same time, we have struck enormous blows against al Qaeda's leadership, consistent with our core goal of disrupting, dismantling and defeating al Qaeda and denying it a safe-haven," he said.
"It is important to underscore that even as our surge troops return home, there are roughly 68,000 Americans who remain in a tough fight in Afghanistan, alongside their NATO and Afghan partners. We are a nation at war," Panetta said.
In his presidential nomination acceptance speech to the Democratic National Convention Obama stopped short of declaring that the U.S. had succeeded in breaking the Taliban's momentum: "We've blunted the Taliban's momentum in Afghanistan, and in 2014, our longest war will be over," he had said.
© Copyright IBTimes 2023. All rights reserved.