US Treasury Bets On Housing Recovery With Fannie, Freddie Tax Repayments
Analysis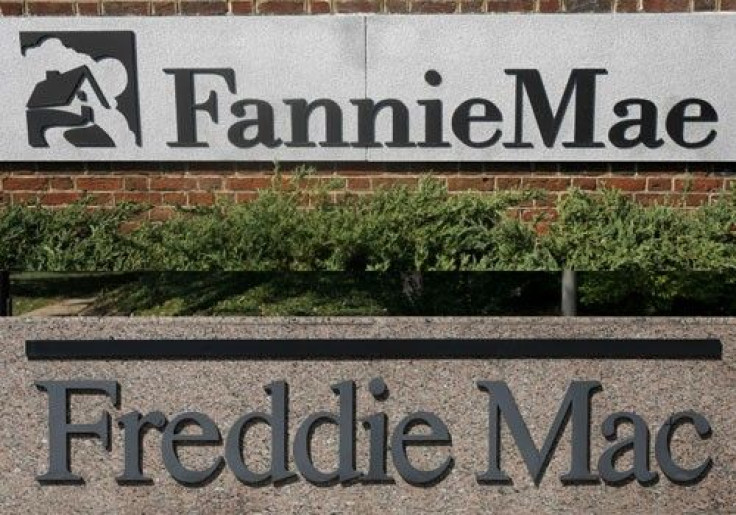 The U.S. Treasury is accelerating taxpayer repayments by Fannie Mae and Freddie Mac, the mortgage finance companies that own or guarantee around 60 percent of the country's housing market, but the strategy will only work if the housing market continues to improve.
Under the new arrangement, announced Friday, the mortgage giants will send all their profits toward repaying taxpayers. Fannie and Freddie combined have taken $188 billion in taxpayer support since 2008 government takeovers of both compaines. Obama administration officials characterized Friday's move as a faster way of winding down the government's control of Fannie and Freddie, which were both created by Congress but were publicly traded prior to the financial crisis.
Previously, the companies had to pay a 10 percent quarterly dividend on preferred stock held by the Treasury. Last year, both companies had billions in losses as housing prices continued to deteriorate and were unable to meet the obligations, leading them to request more federal aid.
But Fannie Mae reported a profit in the last two quarters, and Freddie had a profit in the second quarter, as the companies have shifted their holdings to include higher quality mortgages. These improvements have allowed the companies to cover the payments, but they weren't able to begin paying down the principal of their balances. If Fannie and Freddie continue to post profits in excess of their required dividends, they will be able to do so under the new plan.
There have been positive indicators that suggest that the companies will be able to retain their momentum. Home prices have increased in some parts of the country and sales activity is generally improving. Fannie and Freddie have reported mortgage delinquency rates from borrowers that are lower than the national average, which they credit to more rigorous standards. The companies have also demanded that banks repurchase toxic mortgages that were acquired during the boom, which has improved their portfolios.
The larger question is whether the U.S. Treasury's move will lead to the eventual dissolution of the companies, and whether the $188 billion will ever be repaid. The fate of Fannie and Freddie will likely depend on whether Barack Obama or Mitt Romney win the election in November, as the candidates have articulated different approaches toward addressing housing. President Obama has favored more government intervention, while former Massachusetts Gov. Romney has said that the market should be allowed to run its course.
Either way, the clock is ticking: The Treasury's pledge of unlimited financial aid for Fannie and Freddie expires at the end of this year.
© Copyright IBTimes 2023. All rights reserved.
FOLLOW MORE IBT NEWS ON THE BELOW CHANNELS