US Visa Waiver Program Gets New Scrutiny Over Foreign Fighter Threat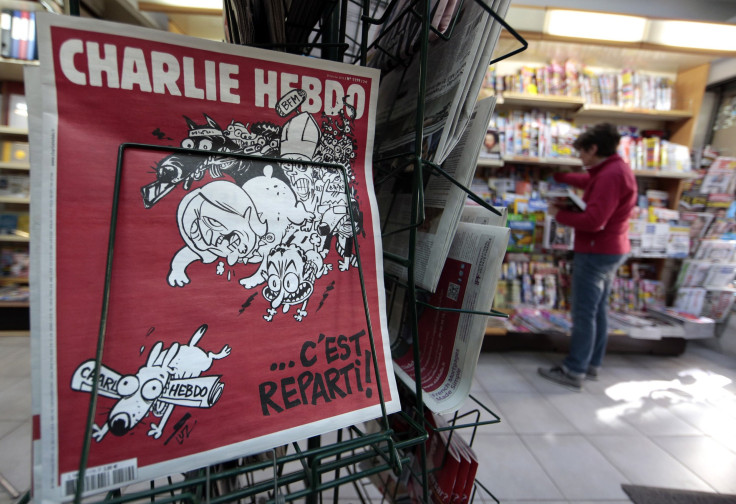 U.S. lawmakers have renewed scrutiny of a nearly 30-year-old program that allows people from dozens of countries to travel to the U.S. without the bureaucratic hassle of obtaining a visa. Travel and business interests have long held that it's an invaluable program that pumps millions of dollars a year into the U.S. economy, but the terror attacks in Paris earlier this year have heightened concerns about potential security loopholes that could make the U.S. more vulnerable to threats from abroad.
Under the Visa Waiver Program, which has been in place since 1986, citizens of 38 countries -- most of them in Europe -- can travel to the U.S. visa-free for up to 90 days. They still have to undergo screenings, but aren't subject to in-person consular interviews that visa applicants go through. In exchange for the travel privileges, participating countries share information with the U.S. on citizens that could pose security risks.
None of the perpetrators of U.S.-based terror attacks utilized the Visa Waiver Program to enter the country. But the attack on the offices of French satirical magazine Charlie Hebdo in January, allegedly by two gunmen who had received training from al Qaeda in the Arabian Peninsula, has provoked questions in Congress about whether the so-called foreign fighters could exploit the program to launch attacks on U.S. soil.
"The Visa Waiver Program is the Achilles' heel of America," Sen. Dianne Feinstein, D-Calif., chairwoman of the Senate Intelligence Committee, said on CNN's "State of the Union" after the Paris attacks. "They can come back from training, they can go through a visa waiver country and they come into this country. Now, there are no-fly lists. There are terrorist lists. But they're in the tens of thousands and even millions, so it's difficult to ferret someone out."
Tighten Any Loopholes
Feinstein said she would be proposing a bill to tighten security in the program, but hasn't yet offered further details. Homeland Security Secretary Jeh Johnson also said earlier this year that his department would examine the program to tighten any security loopholes. In the meantime, subcommittees in the House and Senate held hearings in recent days to air out questions over the program and pinpoint any potential flaws.
Travel associations have lauded the program as a boost to U.S. economic competitiveness, bringing in millions in tourism revenue a year and creating thousands of U.S. jobs. But they and other proponents also argue that its security protocols are already robust.
"There are a few folks in the Senate that look at the Visa Waiver Program as a weakness or an access point for potential terrorists. Nothing could be further from the truth," said Roger Dow, president of the U.S. Travel Association, who testified Tuesday before a House subcommittee on border and maritime security.
Travelers coming to the U.S. under the program must first fill out personal background information online, and participating countries are required to share information with the U.S. about their security protocols and potential terror threats. Security experts have argued that this information sharing makes the program a valuable part of U.S. national security. In testimony Thursday before the Senate Subcommittee on Homeland Security, former Homeland Security Secretary Michael Chertoff said that data collection mechanisms associated with the Visa Waiver Program would have enabled the U.S. to flag 11 of the 19 hijackers who attacked the U.S. on Sept. 11, 2001.
Dow said the in-person interview required for visa applicants wasn't much of an extra security layer either, particularly because most of them were aimed at ensuring that travelers would not overstay their visas. "The way you catch bad guys is not through a three-minute interview," he said. "It's through all the information you have about them and the data that you collect."
Too Many Regulations?
The idea of scrapping the Visa Waiver Program altogether is not a popular one. Policymakers have largely referenced the program's economic value as well as its soft power role in introducing more foreign visitors to the United States. But as lawmakers debate on how to improve the program's existing security protocols, proponents also caution that too many additional regulations could hinder its effectiveness.
The Global Business Travel Association issued a statement shortly before last week's Senate hearing began, saying while it appreciated improvements to the security framework, it "urges Congress to resist imposing burdensome changes that would impact the viability of the program."
Some proposals, like requiring Visa Waiver Program travelers to get photographs and fingerprints taken at consulates before departing for the U.S., would also "clog the system" and make the program less efficient, Dow said.
Meanwhile, some groups have been actively petitioning for the U.S. to expand the waiver program. Poland, Hong Kong, Brazil, South Africa, Turkey and Israel are on the short list of potential new members. Adding them to the program would result in an additional $7.66 billion in tourist spending and 50,000 jobs between 2015 and 2019, according to a December report by the Partnership for a New American Economy.
It's an uphill battle to expand the program, Dow said, in light of the recent concerns over security. "The [participating countries] are our allies. They still have to jump through all the hoops. But it's a hard sell because people don't understand it."
FOR FREE to continue reading
✔️ Unlock the full content of International Business Times UK for free
offer available for a limited time only
✔️ Easily manage your Newsletters subscriptions and save your favourite articles
✔️ No payment method required
Already have an account?
Log in
© Copyright IBTimes 2023. All rights reserved.