US War Against ISIS: Contractors In Iraq Increase Amid Anti-Islamic State Fight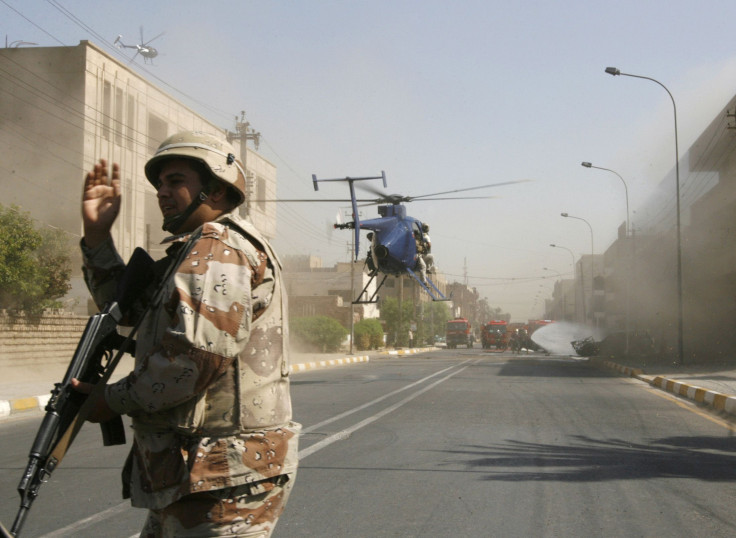 The number of private contractors hired by the Pentagon in Iraq has increased eightfold over the past year as U.S. forces continue to combat the Islamic State group in the Middle Eastern country, according to Pentagon-provided data. The number of contractors grew to 2,028 from just 250 a year earlier, while the troop numbers have seen a more modest rise, going from 2,300 one year ago to 3,700 now.
The increase highlights the steady rise of U.S. military involvement in Iraq a little more than four years after U.S. troops withdrew from the nine-year-long war that took place between 2003 and the end of 2011.
"If you look at the size and the composition of the forces that have been deployed in support of Operation Inherent Resolve, that's changed markedly in the past year," Rick Brennan, a senior political scientist at the RAND Corp. and a retired Army officer, told Defense One Tuesday. "What's occurred then is as you deploy more forces to theater, you have to provide increased total number of contractors," Brennan said.
However, the number of military contractors working for the Pentagon represents less than half of the full number employed by the U.S. in the country. An additional 5,800 contractors are employed by other federal agencies, including the State Department.
The U.S. military began using more civilian contractors in place of troops in the 1980s, allowing them to take on jobs in food services, maintain housing units, and water purification and "all those other things that go with maintaining troops in the field for a long time," Brennan said.
Hiring contractors in the place of soldiers also allows the military a certain amount of flexibility with its force structure. Hiring a soldier comes with added financial elements that can last years, such as pension, salary and benefits. Contractors can be hired for small periods of time for a fixed cost that don't include the same overheads.
The details of private contractors working for the U.S. military was largely kept as a secret until a group of Blackwater USA employees killed 17 Iraqi civilians in 2007. Since then, records are made publicly available by the Pentagon.
Around 70 percent of the contractors in Iraq are U.S. citizens, 10 percent are Iraqi, and the remaining 20 percent are from all over the world.
© Copyright IBTimes 2022. All rights reserved.
FOLLOW MORE IBT NEWS ON THE BELOW CHANNELS