US War Crimes In Afghanistan? ICC Will Reportedly Investigate Human Rights Abuses, Torture Committed By American Soldiers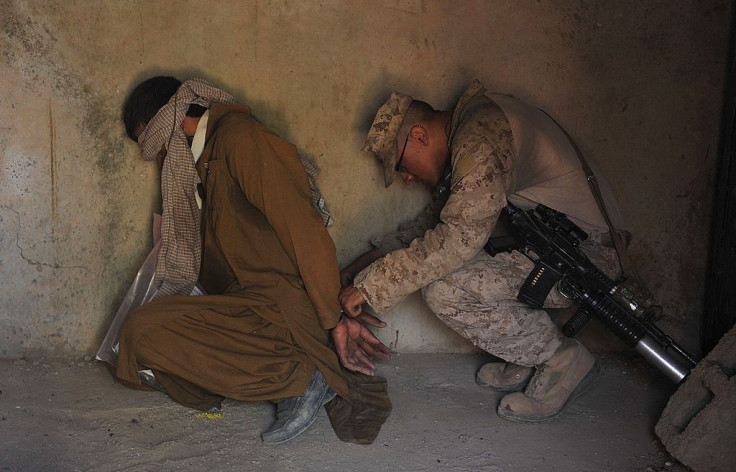 The International Criminal Court (ICC) is prepared to investigate allegations of war crimes and crimes against humanity in Afghanistan, including those committed by U.S. forces, Foreign Policy reported Tuesday.
ICC Chief Prosecutor Fatou Bensouda is expected to begin the investigation within the next few weeks, between the conclusion of the presidential elections and the end of the year, according to the article that cited "several knowledgeable sources." U.S. officials reportedly traveled recently to the court, which is located in The Hague, Netherlands, to discuss the investigation and what it would entail.
In a 2015 document entitled "Report on Preliminary Examination Activities," the court detailed its preemptive findings of alleged abuses committed in Iraq, Palestine, Ukraine, Afghanistan, Colombia, Guinea, Nigeria, Georgia and Honduras. The section on Afghanistan included alleged offenses by the Taliban, the Afghan army and international forces including the U.S. The report specifically criticized the U.S. in its treatment of detainees and sought to determine both the scope of the alleged offenses and whether they were systematic.
"The information available suggests that victims were deliberately subjected to physical and psychological violence, and that crimes were allegedly committed with particular cruelty and in a manner that debased the basic human dignity of the victims," the document read.
While these accusations largely date back 2003 to 2005, during a period in which U.S. forces occupied Afghanistan, the ICC has also communicated deep concerns over a U.S. airstrike that targeted and struck a Doctors Without Borders hospital in the Afghan city of Kunduz on Oct. 3, 2015. The attack, which Gen. Joseph L. Votel called "a tragic accident," left 42 people dead. Sixteen U.S. military personnel, including Votel, were disciplined through "administrative actions" for their role in the attack. A number of international organizations, including Human Rights Watch, have said the Pentagon's internal investigation was inadequate.
A formal investigation of the U.S. in Afghanistan would face a number of obstacles. Not only would the ICC have to find evidence that the U.S. was guilty of war crimes and human rights abuses, but also that major subsequent internal investigations conducted by the Department of Justice fell short in their findings. The investigation would also have to detail the U.S.' use of extraordinary rendition through which the U.S. allegedly sent detainees to other countries such as Saudi Arabia to be tortured.
The ICC was created in 2002. It was established by the 1998 Rome Statute, which 123 countries ratified not including the U.S. Since its inception, the court has only brought charges against Africans, something for which it has received significant criticism. On Oct. 21, South Africa announced it was withdrawing from the court after alleging it unfairly targeted African nations.
© Copyright IBTimes 2023. All rights reserved.
FOLLOW MORE IBT NEWS ON THE BELOW CHANNELS