US Warned Assad Regime Before Airstrikes In Syria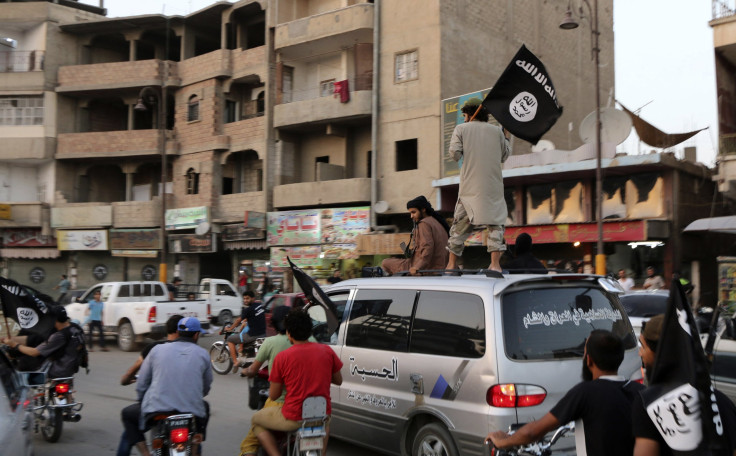 The United States government reportedly warned the Syrian regime prior to launching airstrikes that hit Islamic State group strongholds in Syria early Tuesday, the Associated Press reported. President Barack Obama said the U.S. does not consider Syrian President Bashar Assad's regime an ally, but international law requires giving warning before attacking a country. If the U.S. had chosen not to inform Syria, it would be a breach of the latter's sovereignty.
"The Americans had informed the Syrian representative at the United Nations that strikes would be carried out against the terrorist IS organization in Raqqa," a Syrian spokesperson said in a statement to local news agencies, the AP reported.
The Obama administration has been reluctant to intervene in Syria during the civil war that has lasted for more than three years and killed nearly 200,000 people. That changed once the militant group formerly known as the Islamic State of Iraq and Syria, or ISIS, began to seize towns in Iraq and Syria, and released three videos purportedly showing the beheadings of American and British civilians.
The U.S. began bombing the militants' strongholds in Iraq over a month ago and, for the first time, the U.S. and its Arab allies in the region reportedly hit 20 targets in Syria early Tuesday morning. The bombing was largely concentrated in Raqqa, ISIS's de-facto headquarters.
The U.S. had to prove that the current government in Syria was "unwilling or unable" to combat the militant group, according to the United Nations Charter. Iraq was a different situation in that the U.S. acted on the request of the Iraqi government.
Since he announced the U.S.-led coalition to combat ISIS, Obama has stressed that any air campaign in Syria would not be used to bolster the Assad regime, even if the two share a common enemy in ISIS.
"In the fight against ISIL (ISIS), we cannot rely on an Assad regime that terrorizes its people; a regime that will never regain the legitimacy it has lost," Obama said in a speech announcing the air campaign on Syria earlier this month. "We must strengthen the opposition as the best counterweight to extremists like ISIL, while pursuing the political solution necessary to solve Syria's crisis once and for all."
© Copyright IBTimes 2023. All rights reserved.