US Warns Saudi Arabia On Squeezing Lebanon Economy Over Growing Hezbollah Influence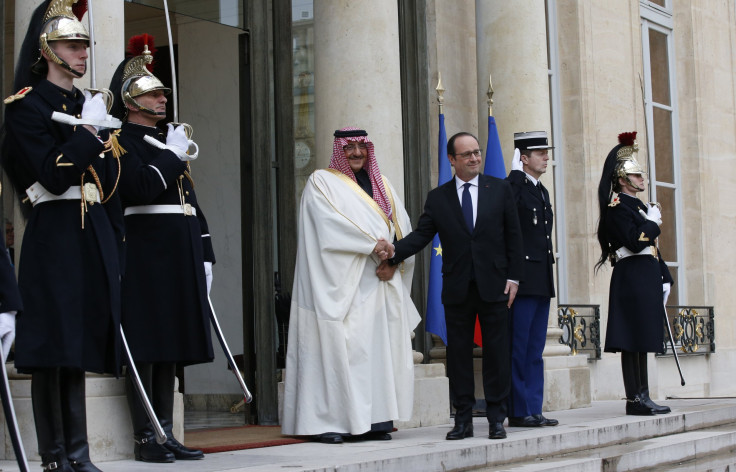 In a move aimed at hitting the Iranian-backed Lebanese militant group Hezbollah, Saudi Arabia is putting the squeeze on the Lebanese economy. U.S. officials warned Riyadh on Tuesday not to take any further economic steps against Lebanon, the Wall Street Journal reported.
"We thought the actions were reckless and risked driving the Lebanese further into the hands of Iran," a senior U.S. official told the Journal. "It feels like a significant overreaction."
Lebanon, which borders Syria, remains a key country in a volatile region, and its economy is heavily dependent on regional partners, including Saudi Arabia. The dispute over economic pressure between Saudi Arabia and the administration of President Barack Obama is the latest among longtime allies that have had tense relations since the Iran nuclear deal was signed last year and King Salman came to the throne.
Saudi Arabia has already hit Lebanon by suspending $3 billion in promised military aid. Along with the withdrawal of that aid, Saudi Arabia, Bahrain and the United Arab Emirates all issued travel warnings for Lebanon and hinted that additional financial penalties could be possible as Riyadh steps up its campaign against Hezbollah. Iran is Hezbollah's main financial backer. Saudi Arabia has also expelled Lebanese workers it claims have links to Hezbollah, reducing remittance payments that are key to Beirut's economy.
Along with the U.S., French President François Hollande has raised concerns over the situation in Lebanon, which has not had a president for more than two years due to a political battle between Hezbollah and Saudi Arabia's allies.
"We have a situation where Lebanon's decisions have been hijacked by Hezbollah," Saudi Foreign Minister Adel al-Jubeir said in France over the weekend.
The six-member Gulf Cooperation Council, comprising Saudi Arabia, the United Arab Emirates, Bahrain, Kuwait, Qatar and Oman, labeled Hezbollah a "terrorist" organization last week. Hezbollah leader Sayyed Hassan Nasrallah responded in a mocking tone.
"I understand the Saudi anger," he said, according to a translation by Al-Monitor. "When one fails, he becomes angry — the least he could do is get angry."
© Copyright IBTimes 2022. All rights reserved.
FOLLOW MORE IBT NEWS ON THE BELOW CHANNELS