Gulf Cooperation Council Declares Hezbollah A Terrorist Organization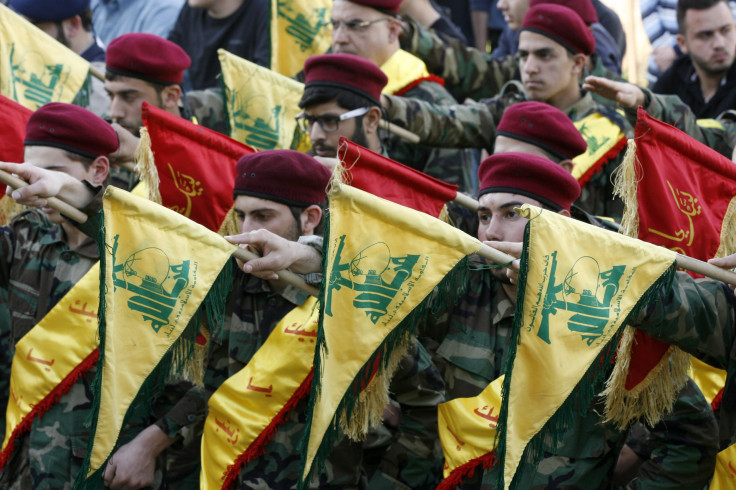 The six-member Gulf Cooperation Council (GCC) declared Lebanon's Hezbollah a "terrorist" organization in an effort to boost its fight against the Shiite organization that has supported Syria's regime, reports said. The announcement Wednesday came less than two weeks after Saudi Arabia clipped $4 billion in aid to Lebanese security forces.
According to a statement from GCC Secretary-General Abdullatif al-Zayani, the declaration was made because Hezbollah members conducted several hostile acts within GCC states. The terrorist label will be applicable to leaders, factions and affiliates of Hezbollah. Al-Zayani also said in the statement that the group tried to recruit members from the GCC to conduct attacks, and smuggle weapons and explosives, inciting them to create disorder and violence.
The statement said, according to Agence France-Presse, that the decision was made "as a result of hostile acts by elements of (Hezbollah-linked) militias to recruit young men from GCC member states to carry out terrorist acts..." and said that the group aimed to bring in "sedition and disorder in flagrant violation of the sovereignty and security" into GCC countries. GCC includes Saudi Arabia, the United Arab Emirates, Kuwait, Qatar, Bahrain and Oman.
The GCC countries last week asked their citizens to leave Lebanon, a move that may hit, among other things, its tourism industry.
Wednesday's decision was announced a few hours after Hezbollah leader Sayyed Hassan Nasrallah condemned Saudi Arabia for targeting Lebanon. He also claimed that Saudi Arabia was directly responsible for some car bombings in Lebanon, Syria and Iraq and the "massacres" in Yemen, AP reported, adding that Riyadh was trying to create tensions between Sunnis and Shiites across the world.
"Who gives Saudi Arabia the right to punish Lebanon and its army and Lebanese people living in Saudi Arabia and the Gulf just because Hezbollah is speaking out? We urge Riyadh to settle accounts with Hezbollah and not all the Lebanese," Nasrallah said, according to AP.
Last week, a Saudi official, announcing the cut in military funding, said that the kingdom had noticed "hostile Lebanese positions resulting from the stranglehold of Hezbollah on the state," and that the country will be conducting "a comprehensive review of its relations with the Lebanese republic," Al Jazeera reported. He also criticized Lebanon's refusal to join the Arab League and the Organization of Islamic Cooperation to condemn attacks on the Saudi diplomatic missions in Iran in January.
The latest declaration adds to tensions between Sunni-ruled Saudi Arabia and Shiite Iran, which has long been a patron for Hezbollah. In January, Riyadh severed diplomatic ties with Tehran after protesters set fire to the Saudi embassy and another diplomatic mission in Iran. Demonstrators were protesting Saudi's execution of influential Shiite cleric Nimr al-Nimr.
Hezbollah has been designated as a terrorist group by the U.S., the European Union and several other Western allies.
© Copyright IBTimes 2023. All rights reserved.