USAID Makes First Investment Commitment Worth $100M To A Private Fund In India's Clean Technology Sector; India Slips To 8th Place in Renewable Energy Index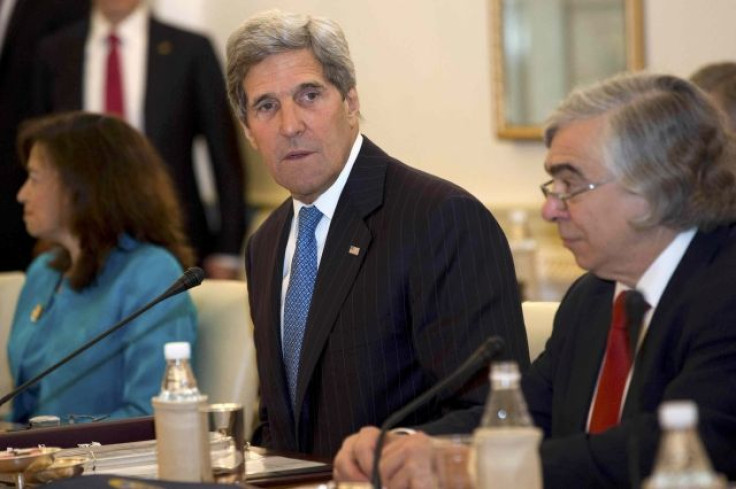 The U.S. Agency for International Development, or USAID, has agreed to invest in India's growing clean energy sector even as U.S. Secretary of State John Kerry visits the subcontinent for a three-day trip where climate change is high on the agenda.
In the context of Kerry's visit to India, USAID said it would partner with U.S.-based institutional investor Northern Lights Capital Group to facilitate the investment via Nereus Capital, Press Trust of India reported.
According to the commitment, USAID will provide a 40 percent limited-period credit guarantee to Nereus Capital's India Alternative Energy Fund, which is expected to enhance India's sustainable energy capacity by hundreds of megawatts, the report said.
It is the first time USAID is partnering with a private investment fund to facilitate an investment.
"USAID will be able to dramatically leverage large scale funding to help India's transition to low carbon economy and open-up new development opportunities for enhanced energy access," said USAID Administrator Raj Shah, who is accompanying Kerry.
"This investment could eventually create as much as 300-400 additional megawatts of sustainable energy capacity, which is equivalent to lighting the homes of tens of thousands of Indian families," he added.
Kerry, on his maiden visit to India after taking charge as Secretary of State earlier this year, will co-chair the India-U.S. strategic dialog with India's External Affairs Minister Salman Khurshid. He's also expected to meet with Prime Minister Manmohan Singh during his visit.
Meanwhile, a private survey by Ernst & Young showed that India slipped to eighth position from number four on the Renewable Energy Country Attractiveness Index in the first quarter of 2013.
"A high barrier to entry for external investors causes India to score lower than most of its top 10 rivals. Also, bankability is jeopardized by the high cost of financing and significant infrastructure barriers here," said Ernst & Young India partner and national leader for clean-tech, Sanjay Chakrabarti, according to a PTI report.
"While the country's rating may have slipped, there are significant positives. India is only behind Belgium in the priority the renewable sector receives," Chakrabarti said.
The U.S ranks number one on the index followed by China and Germany in the second and third positions.
© Copyright IBTimes 2023. All rights reserved.