Usain Bolt good enough for Manchester United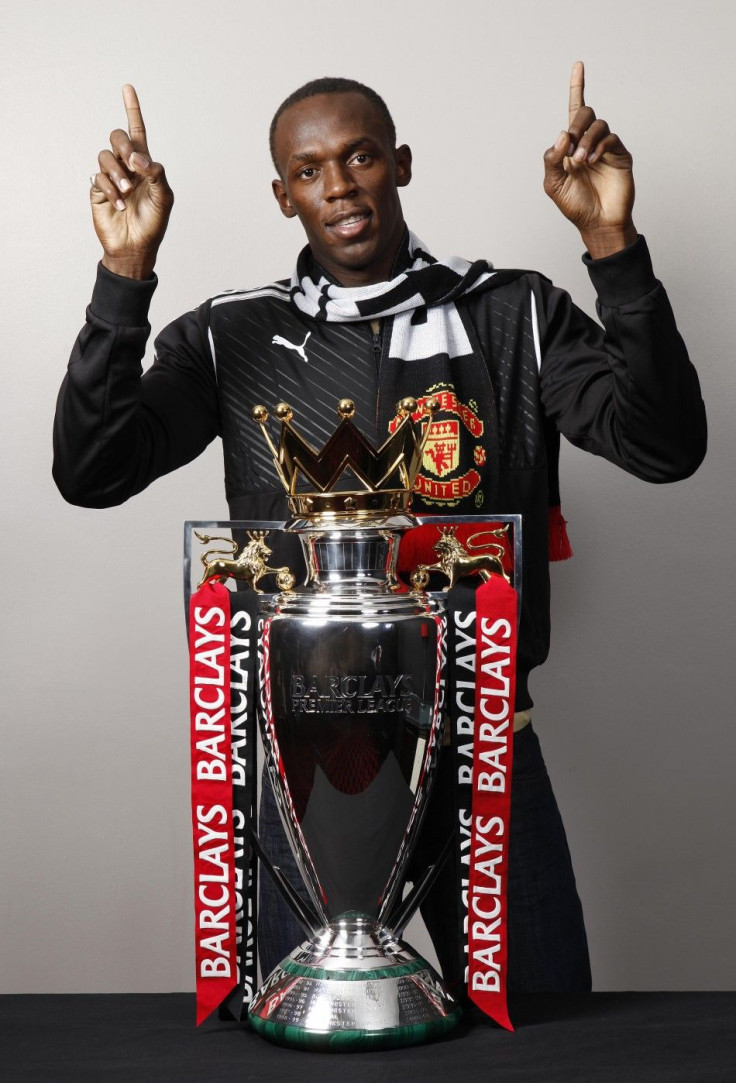 The world's fastest man, Usain Bolt has suggested in his typical self-confident manner that he would make a good player for current Premier League champions Manchester United, after he retires from athletics.
The Jamaican sprinter burst into the limelight when he broke the world record for both 100 metre and 200 metre sprints at the Beijing Olympics in 2008. Bolt, who is nicknamed Lightening Bolt, suggests that he can send tremors through Old Trafford after his career in athletics.
I really want to try soccer after I retire because I've watched football over the years and I think I could be a good contender, Bolt told the BBC. I'm really looking forward to it and yes, I definitely think I'm good enough to play for Manchester United. I'm good enough because I'm quick, I have a little skill - I have to refine it a little bit but I should be good enough.
As unlikely as it is, if Bolt was to move, it wouldn't be his first association with the club. In 2009, Bolt visited United's training ground and reportedly offered the then United star, Cristiano Ronaldo, sprinting tips.
© Copyright IBTimes 2023. All rights reserved.