Usain Bolt Not 'Too Fast' In Running His Business
Usain Bolt isn't going to run his business as fast as he run on the field.
After becoming the World's fastest man, Olympic gold medalist Usain Bolt now runs on different fields. The 32-year-old sprinter is now running his own fast food chains in Jamaica and is now starting to get global.
Bolt's Tracks & Records opened its first branches in Kingston, Ocho Rios and Montego Bay. The brand has been delighting customers in Jamaica for seven years bu just recently, Bolt took his authentic Jamaican eatery to London.
Tracks & Records UK will be the first of the brand's eateries launched outside of Jamaica. The Jamaican-inspired restaurant, bar and lounge is offering an authentic slice of Jamaica in the heart of the capital. The first London branch is just a few minutes' walk from London's Liverpool Street station.
Prior to the launching of the branch in London, Bolt revealed that he is "not rushing" things as he wants to his restaurant to make a name for itself organically, The Voice reported.
"A lot of people are showing interest in the brand from around the world, which is good but we are not going to rush things. We want to build the brand and build it right," Bolt revealed.
Bolt also stated why he chose London to be Tracks & Records first international branch. According to Bolt, the city lacks Jamaican food.
"I don't think that London has a proper Jamaican restaurant that serves our food. We try to capture the vibe as soon as you walk in. I just want to infuse the Jamaican vibe with the UK vibe," Bolt explained.
Bolt emphasized that visitors should feel like they have visited Jamaica when they have left the restaurant.
The Olympic gold medalist also said that he will be spending most of his time in London to build good relationship with the people.
"I'm regularly in London, so people will see me in the restaurant and I'll will come by to say, 'Hi'," Bolt said.
In November 2016, French company G.H. Mumm selected Bolt as their chief entertainment officer responsible for spearheading initiatives for the venerable champagne house.
The initial product from that appointment is Bolt's Olympe Rosé champagne.
Bolt's Olympe Rosé champagne was launched on July 4. The launch party also introduced Bolt's first music industry project called Olympe Rosé riddim, a trap influenced dancehall beat, produced by his cousin Rajah "Plugs" Nelson.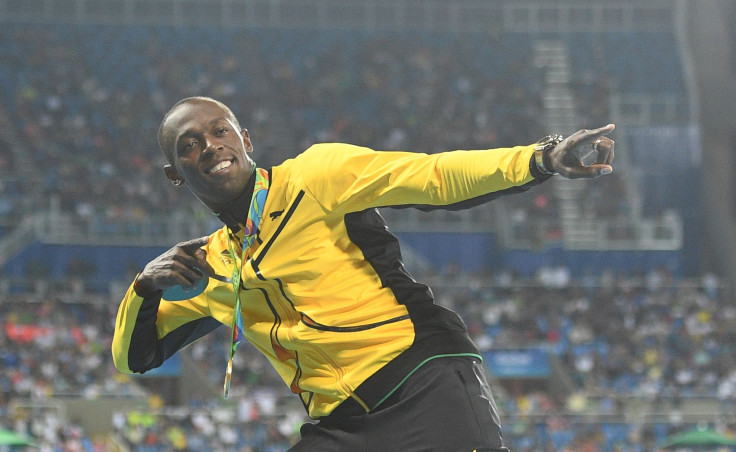 © Copyright IBTimes 2023. All rights reserved.