Utah Couple Caught Having Sex On Church Lawn During Wedding: Sandra Ray Kruser And Wilson Benally Face Gross Lewdness Charges [PHOTO]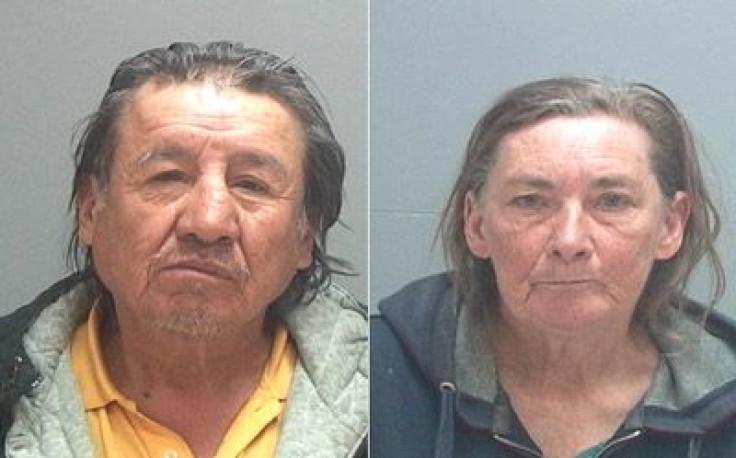 A Utah couple was arrested after they were seen engaging in sex acts on the lawn of a Salt Lake City church Sunday while a wedding was taking place.
Sandra Ray Kruser, 60, and 56-year-old Wilson Benally were charged with gross lewdness and public intoxication after a Salt Lake City Police officer caught them in the act, according to a police report obtained Monday by the Smoking Gun. The report claims the officer saw that Benally "had his tongue and finger inside Ms. Krusens [sic] vagina."
Kruser and Benally were laying on the church lawn Sunday while a wedding was taking place inside Sacred Heart Catholic Church. Four children in the wedding party "observed the sex act,' according to the police report." The officer said a witness to the sex act ran into the road to stop his patrol car and flag him down.
"I walked over to the couple and physically saw the sex act," the officer wrote. "The two were both engaged in the act [and] the two had to be pulled apart as they failed to follow directions."
Kruser and Benally were not invited to the wedding, the Smoking Gun reported. The website said the couple are no strangers to the law, as Benally had been booked in the Salt Lake County Jail 102 times and Kruser was booked in the jail 15 times.
© Copyright IBTimes 2023. All rights reserved.