Utah Woman Gives Birth To Healthy Baby Boy On Interstate Highway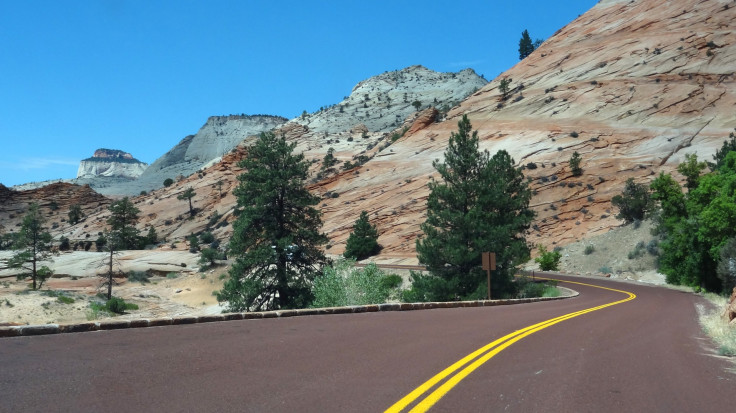 An Utah woman gave birth to a healthy 10-pound baby boy on the side of an interstate highway on Saturday, while she was driving herself to the hospital. Devi Mariah Ostler went into labor before she hopped into the car, but soon the pain became overwhelming, following which she had to call 911, The Associated Press (AP) reported, citing Highway Patrol Trooper Jalaine Hawkes.
The 32-year-old had to pull over her car on the side of Interstate 15 while Brittney Chugg, the emergency dispatcher, spoke to her over phone and helped her through the labor. "I'm trying to get over into the other lane — I need to push!" Ostler had said, according to AP, on the 911 call. "The baby is coming!" she said.
Chugg had reportedly told Oslter to lay her seat back, breathe and even hold the baby's head so that it wasn't born too fast, AP reported. Police Chief Jean Loveland from the nearby town of Willard and Utah Highway Patrol Trooper Josh Carr rushed to the spot and Ostler gave birth to the baby less than a minute after they reached.
Later both the mother and child were taken to Brigham City Hospital, ABC News reported, citing the Department of Public Safety.
The trooper said that it was his first time delivering a baby. "He came right out in my hands," Carr, who told Oslter the gender of the baby for the first time, said, according to AP, adding: "It was very emotional. Probably next to my own children's' birth, it was a very satisfying moment in my career."
Ostler reportedly said the contractions had started when she was driving her 6-year-old son to her mother's house, and when the contractions didn't stop, she started driving herself to the hospital.
"I knew the baby was coming and it doesn't help to panic. So, I just stayed calm and said, 'Well, if I deliver it on my own then I deliver it on my own. If somebody gets here, somebody gets here. The baby is here. There's not much more I can do about it,'" Ostler said Sunday, according to AP, and added that she has not thought of a name for the baby yet.
© Copyright IBTimes 2023. All rights reserved.