V. Stiviano Texted Donald Sterling Audio File To Clippers Employee, Said 'Let The Games Began,' Report Says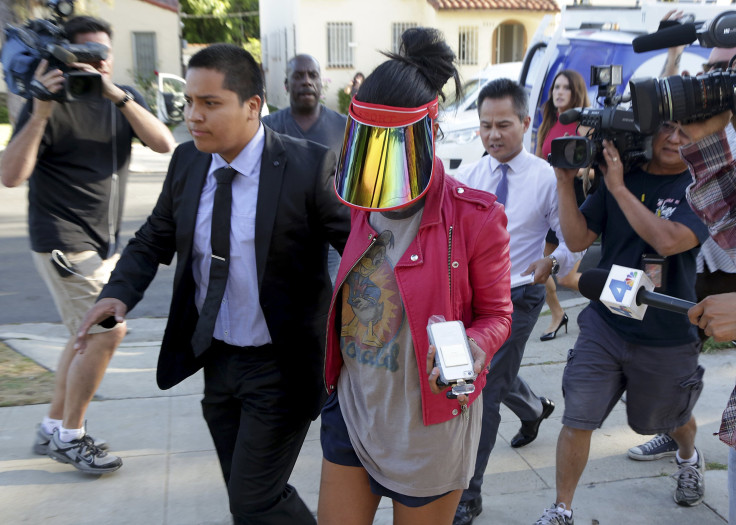 V. Stiviano texted an audio file of Donald Sterling's now-infamous racist rant to a Los Angeles Clippers employee after her relationship with team's 80-year-old owner began to deteriorate, according to a report.
In March, Sterling's wife, Shelly, sued Stiviano on charges of embezzling the Clippers owner out of $240,000 in cash, several luxury cars and a $1.8 million dollar mansion, the Los Angeles Times reported. Soon after, on April 9, a Clippers employee texted Stiviano to inform her that Sterling had decided to revoke the tickets and luxury suite he had given to her for that night's game.
"Mr. Sterling said to let me know if you need anything," the Clippers employee reportedly told Stiviano. "We don't want to have any issues at the game."
"No, tell Mr. Sterling that I don't need anything, nor do I want anything … But thanks for asking. LET THE GAMES BEGAN [sic] …" Stiviano said in text message response.
Soon after, according to the Times, Stiviano sent the Clippers employee an audio file on which which Sterling can be heard criticizing NBA legend Magic Johnson and African-Americans in general. Sixteen days later, TMZ obtained and published the audio file.
© Copyright IBTimes 2023. All rights reserved.