Valentine's Day 2017 Messages For Parents: Meaningful Quotes, Poetry And Sayings For Your Mother And Father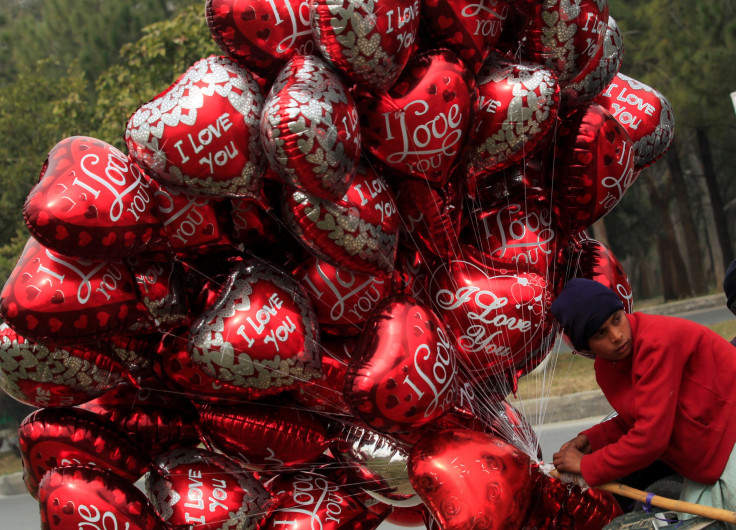 Let's face it: Valentine's Day is kind of a weird holiday. People buy chocolates and flowers for their romantic partners on a holiday that honors a saint executed by the Romans and makes allusions to the pagan holiday of Lupercalia, which was celebrated by killing a goat and a dog and then beating women.
Not interested in romantic love or killing animals? You can celebrate Valentine's Day without the potential heartbreak or bloodshed by instead using the day of love to honor some of your favorite people: your mother and father. The people who have loved you from Day 1 are more than worthy of your kind messages and gifts of chocolates. So in honor of your parents, below are some ways to celebrate them this Tuesday.
Here are some quotes about parents to share on social media on Valentine's Day:
"Let parents bequeath to their children not riches, but the spirit of reverence," -Plato
"A child who is allowed to be disrespectful to his parents will not have true respect for anyone," -Billy Graham
"When I was a kid my parents moved a lot, but I always found them," -Rodney Dangerfield
"A good youth ought to have a fear of God, to be subject to his parents, to give honor to his elders, to preserve his purity; he ought not to despise humility, but should love forbearance and modesty. All these are an ornament to youthful years," -Saint Ambrose
Here are some suggested messages for a Valentine's Day card for your mother or father:
"Valentine's Day is all about love, and [Mom or Dad], there is no one better than you at spreading God's love wherever you go."
"Eating a little chocolate cake in your honor, [Mom or Dad]. It's not as good as yours, but it still brings back good memories of Valentine's Days growing up!"
"If I have never said thank you for bringing me into the world I'd like to do that now. Happy Valentine's Day!"
And here's one poem to celebrate the occasion:
By Joanna Fuchs
Mom, Valentine's Day is a day of love,
So Mom, I want to say
That no one gives more love than you;
You brighten every day.
You deserve my undying love;
You earned it from the start,
So on Valentine's Day I give to you
A forever place in my heart.
© Copyright IBTimes 2023. All rights reserved.