Valentine's Day Party Ideas 2015: How To Throw A Singles Soiree With Style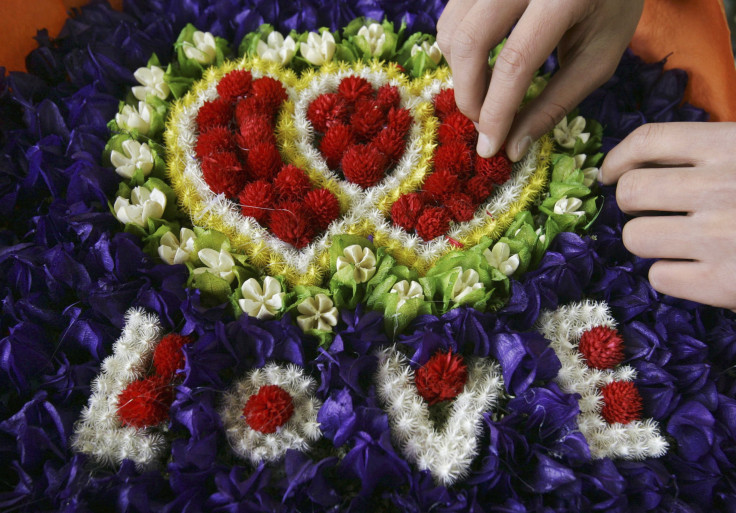 Who says single people can't enjoy Valentine's Day, too? In the modern era, the holiday traditionally reserved for lovebirds has become for many others just another excuse to have a good time and maybe a few drinks.
The origins of Valentine's Day date back to the third century, when Christians began commemorating the anniversary of Saint Valentine's death. Some scholars believe the mid-February date was chosen to coincide with the ancient pagan festival Lupercalia, which celebrated fertility, according to History.com. It is widely believed Feb. 14 was later chosen to mark the beginning of birds' mating season.
Today, Valentine's Day has swelled into a worldwide holiday worth an estimated $18.6 billion and marked with chocolates, cards, flowers and sometimes extravagant gifts. While most couples are expected to spend the day in cozy romance, the unattached don't have to feel left out in the cold. Hosting a Valentine's Day soiree with friends can be a fulfilling way to spend the holiday.
Below are our ideas and tips for throwing a Valentine's Day singles party that's fun, classy and absent the pity:
First things first: Don't brand your singles party as a singles party. Even your most independent friends don't want their singleness thrown in their faces, especially on a day when they're already well aware of it. Simply brand it a Valentine's Day themed-party for friends -- emphasis on the friends.
That said, you'll want to throw some new faces in the mix. Include people you know, but invite them to bring guests who you may not know, as well. That way, there'll be a good mix of friends and newcomers.
Forgo the traditional Valentine's Day decorations such as doily hearts and pink streamers for something more tasteful. Yahoo suggests making your own graphic but tasteful table liners, or a floral backdrop from less-traditional Valentine's Day blooms. Pick a color theme for napkins, plates and silverware that isn't red and pink. Opt for purple, green or blue, colors that are still festive but less expected.
Have an appetizers menu prepared, but keep it simple. Your best bet might be bite-size snacks that are easy to eat while having conversation -- things such as kebabs, crostini and spiced olives work well for this kind of an occasion. Check out the Food Network's list of 50 easy appetizer recipes for some ideas.
Now, on to lighting. Just because you're expecting mostly single party guests and friends doesn't mean a little romance would be unwarranted. Light a few candles, and dim the lights a bit.
For entertainment, have a few games in mind to lighten the mood. You could even do a white-elephant gift exchange, setting a $10 limit and a prize for whomever brings the quirkiest giveaway. Or, how about a round of Mafia? See Apartment Therapy for these and other great party-game ideas.
The most important aspect of any Valentine's Day party centers on the drinks. Cocktails such as the pomegranate-Champagne punch or the Queen of Hearts are certain crowd-pleasers.
Have fun with it -- and get creative! Have some ideas of your own? Share them in the comments below. Happy (Singles) Valentine's Day!
© Copyright IBTimes 2023. All rights reserved.