Valentine's Day NYC Events 2015: Concerts, Dance Classes And Other Creative Ways To Celebrate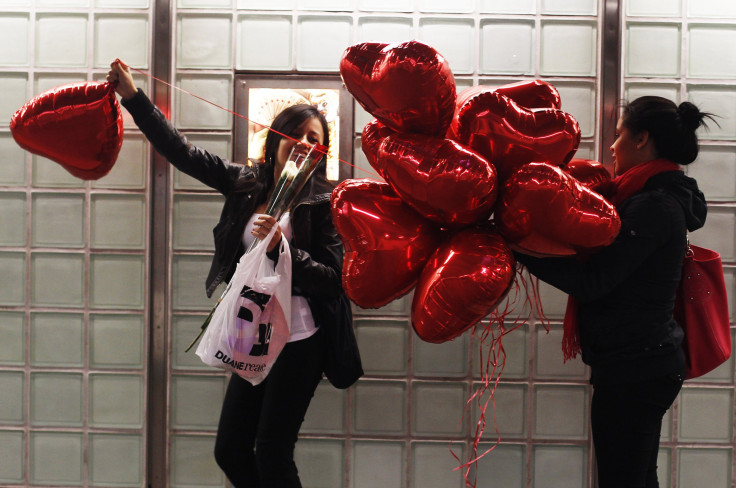 Regardless of whether you're celebrating Valentine's Day with your significant other or with a group of friends, New York City offers many different ways to enjoy the holiday, including some creative options that allow you to shake up the usual chocolate-and-flowers routine. From concerts and dance classes to a scavenger hunt and charity run, check out some of our favorite NYC ideas below:
70's Soul Jam Valentine's Concert: What could be a better soundtrack for Valentine's Day than live soul music? The Beacon Theatre's one-night only revival of soul, R&B and disco features performances by The Stylistics, The Dramatics, The Manhattans, The Delfonics and Blue Magic. You can catch the show two different times on Saturday from either 3 p.m. or 8 p.m. Tickets range from around $50 to $80.
Valentine's Day Scavenger Hunt: This three-hour hunt gives you the opportunity to uncover the most romantic spots in New York City while having an entertaining interactive experience. You can sign up as a team or as an individual, according to the organizers, who bill it as a great way to meet new friends as you perform "physical and mental challenges along the way." All members of the winning team will receive a "New York City gift package."
Triangulo Tango Lessons: There is probably no dance more romantic than Tango, so why not try getting into the Valentine's Day spirit at this popular Manhattan Tango studio? While the workshop on Valentine's Day itself is already, unsurprisingly, sold out, the studio is now offering a Sunday session of the workshop so register as soon as you can.
Bloody Valentine's Weekend: Blood Manor may be known as a Halloween destination but if you're interested in a less saccharine celebration of Valentine's Day, you might consider checking out the creepy Valentine's Weekend special event hosted by "New York City's premier haunted attraction" which promises lots of blood and gore in place of your usual chocolates and roses.
Cupid's Undie Run: If a one-mile run in Valentine's-themed underwear doesn't already sound fun enough, this race also helps to raise money for the Children's Tumor Foundation. Organizers promise that the event will be topped off with a "wicked" pre-game and after-party with great company.
Romantic Classical Music In A Mansion: Enjoy the music of Beethoven, Haydn, Mozart and Boccherini in the romantic Victorian ambience of the Bartow-Pell Mansion in the Bronx. The Musicians of the Crimson Menagerie, a nineteenth-century salon music ensemble, will perform at the event, which costs $20 to reserve tickets.
© Copyright IBTimes 2023. All rights reserved.