Vatican ISIS Target: Officials Dispute Reports That CIA, Mossad Warned Of Islamist Attack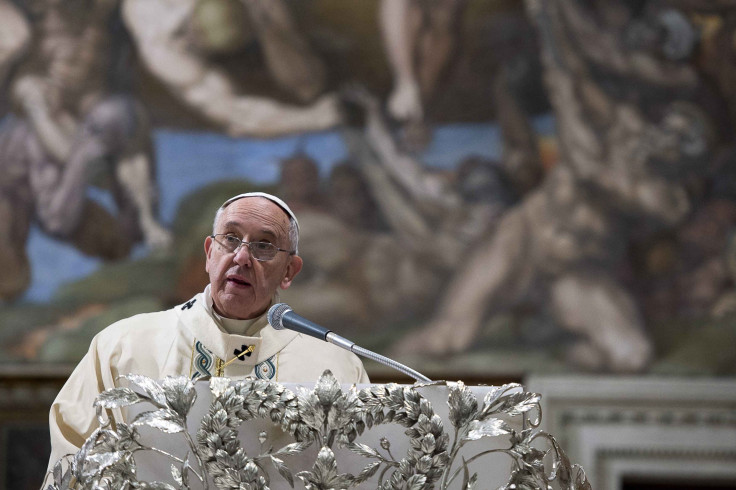 Reports that intelligence agencies have warned the Vatican it could soon be attacked by the Islamic State group are false, officials said Monday. There are no "concrete" signs that indicate the militants also known as ISIS are targeting the Vatican, spokesman Father Federico Lombardi told Reuters.
According to several Italian newspapers, including Corriere della Sera and La Repubblica, the United States' CIA and Israel's Mossad told the Vatican it could be a target. Israeli state television broke the news on Sunday, Gazzetta del Sud reported. But Lombardi said there was no cause for alarm. "Contrary to rumors spread by some media, it is not true that the Holy See has received reports of specific risks from the security services of other countries," he said, according to Italy's RAI News.
Terrorism is at the forefront of Europeans' minds after last week's Paris attacks. Three Muslim extremists killed 17 people in shootings at the offices of satirical magazine Charlie Hebdo and a kosher grocery market. Police killed all three men, who have been linked to al Qaeda in Yemen and ISIS.
Diego Parente, Rome's police chief, told media that while there was no evidence of a specific plot, the city knew it could be a target. All security measures at the Vatican have been revised to be "substantial and hearty," according to RAI. Security has also been increased at churches, embassies, monuments, press offices and schools.
The pontiff denounced Monday the attacks in Paris and conflict in the Middle East. "I express my hope that religious, political and intellectual leaders, especially those of the Muslim community, will condemn all fundamentalist and extremist interpretations of religion which attempt to justify such acts of violence," Francis said.
The Islamic State group has threatened the Vatican before. In August, Italy's Il Tempo paper published an article that said ISIS was targeting Francis. Lombardi said then the report was unfounded, according to the Huffington Post.
© Copyright IBTimes 2023. All rights reserved.