In Venezuela, Electricity And Beer Production Cuts Hit Struggling Economy Amid Low Oil Prices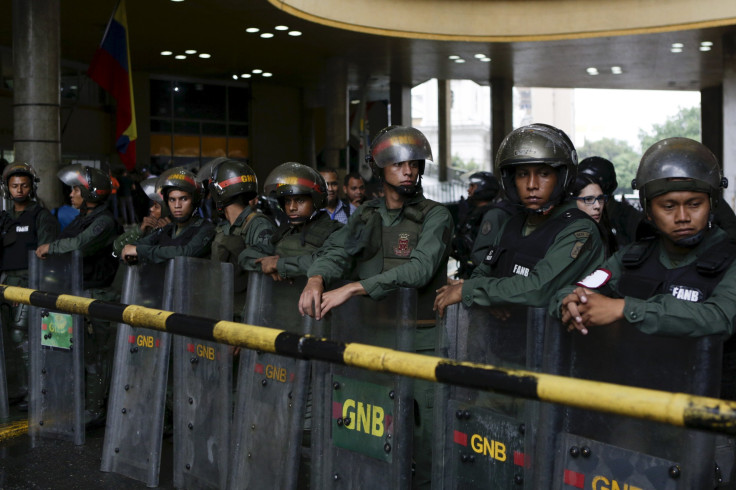 Venezuelans will be in the dark for four hours per day starting Monday, and they may not even be able to have a beer while the lights are off. The government announced late Thursday that electricity cuts would last 40 days as the country tries to save energy while its economy reels from low global oil prices.
The new blackouts are scheduled to hit many of country's largest cities as the government tries to reduce its electricity consumption. Officials have their fingers crossed that rains will power the El Guri turbines, which supply approximately 65 percent of the country's power.
"With God's help, the rains will come," said Electricity Minister Luis Motta Dominguez. "The rains are scarce, and we have not received water to stop the drop at El Guri."
President Nicolas Maduro has already instituted three-day weekends for state workers and extended the length of holidays to keep energy consumption down. While power cuts and water restrictions have become a part of daily life, Venezuelans could soon be faced with a new dilemma: a beer shortage. The country's largest brewer, Empresas Polar SA, said this week it would have to stop production because it does have enough foreign currency reserves.
"We haven't been able to replenish inventory, and we only have malted barley until April 29," said a company statement. "Because of that, we're obligated to suspend the production of beer until we get access to the foreign currency necessary to procure the material."
Unemployment Rate in Venezuela | FindTheData
The power outages and beer shortage underscore the worst recession Venezuela has seen in decades. Low global oil prices, hovering below $45 a barrel, have hit foreign currency earnings. The country's foreign currency reserves hit around $13 billion, a low not seen in more than a decade. Economic conditions have put pressure on Maduro, who is facing an opposition-led congress that wants him out of office.
"With the electrical cuts, the citizenry is now paying for the corruption in the electricity sector, a fraud entailing billions of dollars," said Jorge Millan, an opposition politician.
The International Monetary Fund has predicted Venezuela's economy will contract by 8 percent in 2016, following a 5.7 percent contraction in 2015.
© Copyright IBTimes 2023. All rights reserved.
FOLLOW MORE IBT NEWS ON THE BELOW CHANNELS